Helsinki Chamber Music Festival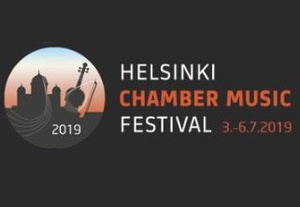 Date:

July 03, 2019 - July 06, 2019
Venue:

Helsinki

Helsinki, FI

Email: info@helsinkichamber.com

Helsinki Chamber Music Festival is an international event organised in the heart of Helsinki July 3rd-6th 2019.

The festival offers high quality concert experiences at central locations surrounding the Senate Square and historical Helsinki. The neighbourhood's architecturally unique art nouveau style halls, recently renovated cafés and beautiful churches provide an idyllic setting for many characterful concerts.