Helsinki Travel Tips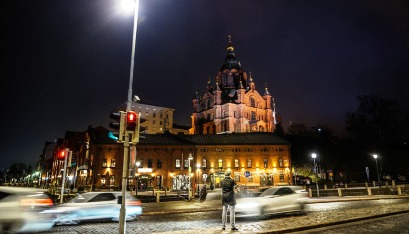 Helsinki is a beautiful capital and largest city of Finland. Many people travel to this city to explore countless museums, churches and famous cultural events. Helsinki city has a humid continental climate and it enjoys long days during the summer.
Safety
Helsinki is considered a very safe city in Finland. Despite being the capital city and a famous tourist destination, the crime rate is low, and it maintains a relatively safe environment. However, it is necessary to keep an eye on your luggage at all times, especially in crowded areas.
During peak seasons, it is advisable to be aware of pickpockets or bag snatchers, usually, those who operate on bicycles or motorbikes. Many tourists prefer to walk all around the city at night. Avoid areas like Kaisaniemi Park or railway stations at night.
Tipping
Tipping is not expected in Finland, and a service charge is included in hotels and restaurants bills. Finnish people tip only if they wish to appreciate good service or food. It is not obligatory to give a tip to the taxi drivers.
Smoking
Smoking is strictly prohibited at Helsinki Airport, the same as other European airports, but smoking zones are available near the airport gates. There is a law that forbids smoking in public areas like shops, offices, buses etc.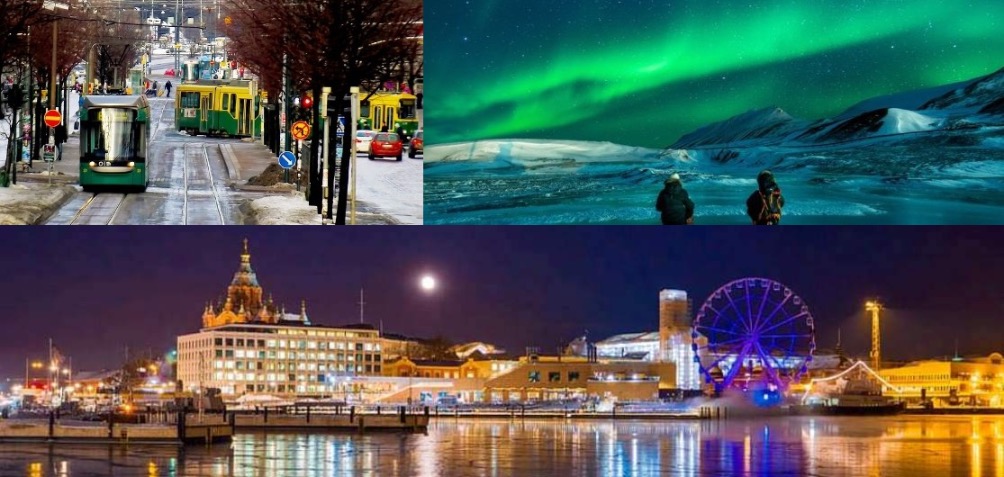 Transport
In Helsinki, public transport consists of the tram, subway train, bus, metro, railway and ferry lines. Public transportation is operated by Helsinki City Transport (HKL), and the cheapest option to travel around the city is to hop on the regional bus operated by HKL. Even rent a car can be a best option to explore the city.
Travellers using public transport have a Travel Card. They can load period and value on their cards. Period ticket offers unlimited travel for the dates paid for.
Helsinki airport is the busiest airport in Finland. The airport is the hub for not only international but also domestic airlines. The Helsinki airport also has a number of arrival and departure flights to and from many parts of the world. The airport at Helsinki offers a wide variety of facilities from airport transfer to storage of personal items for air travellers.
When to Travel
The best time to visit Helsinki is definitely during the summer, i.e. from June to September. In the summer, the city has long days with warm and mild weather, whereas during the winter, daytime is only for 6 hours and there are freezing nights. All major festivals and art events are celebrated in August, so this month is the best time to explore the art, culture, and beautiful weather of the city.
Emergency Numbers
Police – 10022
Fire Department, Ambulance – 112
Haartman Hospital – +358 (0)9 310 63231
Mehiläinen Töölö Hospital – +358 (0)10 414 0444
Health Service (24 hrs) – +358 (0)9 10023
| | |
| --- | --- |
| Hei | Hello |
| Terve | Hi |
| Hyvää huomenta | Good morning |
| Hyvää iltaa | Good evening |
| Hyvää yötä | Good night |
| Anteeksi | Excuse me |
| Kyllä | Yes |
| Ei | No |
| Olkaa hyvä | Please |
| Valitan | I am sorry |
| Kiitos | Thank You |
| Mikä sinun nimesi on? | What is your name? |
| Minun nimeni on ... | My name is... |
| Voitko auttaa minua? | Can you help me? |
| Voitko puhua hitaanmin? | Can you speak more slowly? |
| Puhutteko englantia? | Do you speak English? |
| Puhun vain vähän suomea. | I only speak a little Finnish. |
| Osaako kukaan täällä englantia? | Does anyone here speak English? |
| Mitä kuuluu? | How are you? |
| Miten paljon? | How much? |
| Hyvää, kiitos. | I'm fine, thank you. |
| En ymmärrä. | I don't understand. |
| Hauska tavata. | I am very glad to meet you. |
| Hauska tavata | Pleased to meet you |
Recommended Activities