Helsinki Economy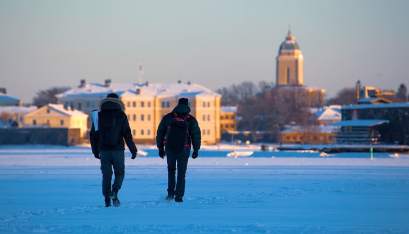 Helsinki is one of Europe's wealthiest capital cities. Helsinki profits from service-related industries and public sectors. Greater Helsinki (the metropolitan area surrounding Helsinki and other cities like Vantaa, Espoo, and Kauniainen) generates around one-third of Finland's GDP. Greater Helsinki is the biggest urbanised area and is Finland's important cultural and economic region. The headquarters of famous companies and governmental organisations are located in Greater Helsinki. The airport, which plays a vital role in the economy, is located in Vantaa.
Helsinki city centre is the best choice for local and international investors to establish their businesses. The central location supplies an adequate availability of highly qualified and skilled employees in Finland.
In 2022, the World Economic Forum ranked Helsinki as one of the world's top 25 most innovative cities. Helsinki is attracting international talent and encouraging new businesses through collaboration and diversification. The novel sectors include IoT, cyber security, gaming, HealthTech, electronics, virtual reality and 5G.

Recommended Activities