Helsinki Galleries
The city of Helsinki is a literal heaven for all the art connoisseurs as there are around 70 art galleries scattered around in the city. Hundreds of exhibitions are arranged at theses galleries where you can view and educate yourself all about the changing world of art. The galleries display the works of many local artists and internationals artists as well.
These art galleries are also a great platform to encourage the local artists who seek recognition and appreciation. Check out some of the best art galleries in the city that are totally worth your time.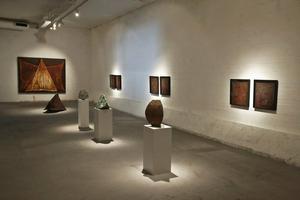 Forum Box
Forum Box
Established in 1996 by academician and sculptor Kain Tapper, the Forum Box is a non-profit co-operative society which is operated by the artists in Finland. This art space strives to accommodate art in all its forms and also aims to support local upcoming artists. Various art activities like meetings with artists, events and performances of music and theatre are organised along with an exhibition every month.
Opening Time: Tue. to Fri. 11am-5pm , Sat. to Sun. 12-16 , Mon. closed
Address: Ruoholahdenranta 3a, 00180 Helsinki, Finland
Tel.: +355 0524 1781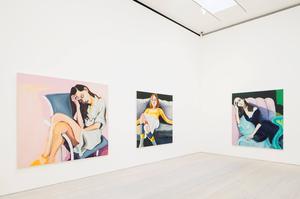 Galerie Forsblom
Galerie Forsblom
Galerie Forsblom is one of the most prominent art galleries in Finland which works to bring international talents to their exhibition spaces in Helsinki. Founded by Kaj Forsblom in 1977, the exhibitions consist of paintings, sculptures and various other types of visual arts. They also organise various art fairs to showcase the art of their artists.
Opening Time: Tue. to Fri. 11 am - 6 pm, Sat. 11 am - 4 pm, Sun. Noon - 4 pm, Mon. Closed
Address: Lönnrotinkatu 5 / Yrjönkatu 22, 00120 Helsinki, Finland
Tel.: +358 9 680 3700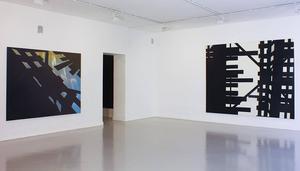 Ama Gallery
Ama Gallery
The Ama Gallery in Helsinki is a place where you will find contemporary art, paintings, photography art, sculptures, and much more. Located at Rikhardinkatu they offer a new art show every month.
Opening Time: Tue. to Fri. 11am - 5pm, Sat. to Sun. 12pm -16pm
Address: Rikhardinkatu 1, FI-00130, Helsinki, Finland
Tel.: +358 50 589 4969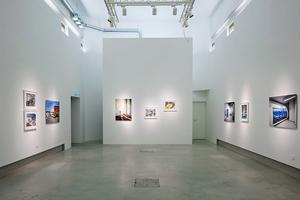 Valokuvagalleria Hippolyte
Valokuvagalleria Hippolyte
The Valokuvagalleria Hippolyte is a leading exhibition venue in Finland. This place organises an exhibition every month in its two exhibition spaces. The gallery mostly hosts photographic or photography-based art of Finnish artists with occasional shows of foreign artists also. Set inside a former movie theatre this nonprofit gallery is administered by Photographic Artists' Association in Finland.
Opening Time: Tue. to Fri. 12pm -5pm, Sat. And Sun. 12pm-4pm
Address: George Street 8 - 10 courtyard 00120 Helsinki, Finland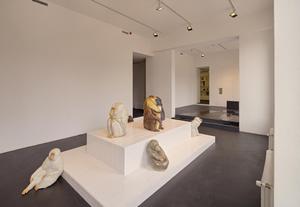 Galleria Sculptor
Galleria Sculptor
The gallery mainly focuses on Finnish contemporary sculptures of mostly local artists. Galleria Sculptor is managed by Association of Finnish Sculptors and arranges TO change exhibitions of various Finnish artists. The centre also organises seminars, events, exhibition projects and fairs to promote and support the artists.
Opening Time: Mon. closed, Tue. to Fri. 11am-5pm, Sat. to Sun. 12pm - 4pm
Address: Eteläranta 12, 00130 Helsinki, Finland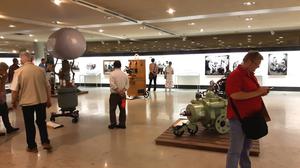 Virka Galleria

Virka Galleria
Located at Helsinki City Hall, the Virka Galleria organizes several long and short-term exhibitions and also other events like concerts. The Virca gallery also has a movie theater called as Virka Kino. The exhibitions focus mainly on the people, history, architecture, current phenomena in the country.
Address: Sofiankatu 1, 00101 Helsinki, Finland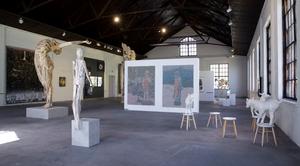 Lokal
Lokal
The Lokal is a place where you will find independent Finnish art and craft. This art gallery and shop operated by photographer Katja Hagelstam also offers certain select products like furniture, ceramics, art prints, home textiles, and kitchenware. The exhibitions are changed every couple of months and mainly focuses on craftsmanship and handmade items. They also have an online shop for some products, photographs etc.
Opening Time: Tue. to Fri. 11am-6pm, Sat. 11am-4pm, Sun. 12pm-4pm
Address: Katja Hagelstam, Annankatu 9, 00120 Helsinki, Finland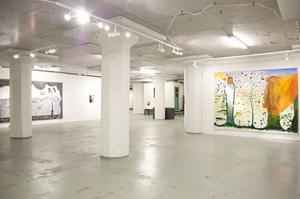 Galleria Huuto
Galleria Huuto
The Galleria Huuto is located in the heart of Helsinki and operates two galleries on Uudenmaankatu and on Jätkäsaari. These galleries are used to hold exhibitions, installations and many other types of art events. The gallery manages around 70 art exhibitions every year. Established in 2002, this place is one of the most popular art spaces in the city.
Address: Tyynenmerenkatu 6, 00220 Helsinki, Finland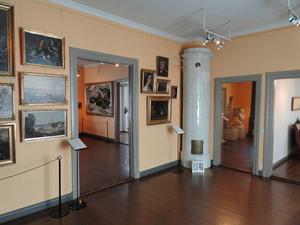 CC / Daderot

Cygnaeus Gallery (Cygnaeuksen galleria)
Established by an aesthetics professor Fredrik Cygnaeus, the Cygnaeus Gallery (Swedish: Cygnaei galleri) holds more than 400 items which have been collected over the years mostly by donations. The gallery is touted to be the oldest operating art museum in Finland. Apart from its permanent exhibits, they also arrange temporary exhibitions along with other events like concerts and plays.
Address: Kalliolinnantie 8, 00140 Helsinki, Finland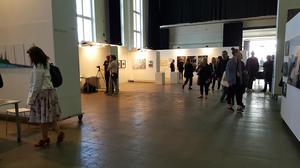 Galleria Lapinlahti
Galleria Lapinlahti
The Galleria Lapinlahti is a newer addition to the city's cultural arena. The gallery is managed by Artists' Collective Art as a division of the Lapinlahti Source Organization. These shows are free of cost and open to everyone. The gallery serves as a meeting point for the artists and the people by the means of exhibitions, presentations, and art related events.
Address: Lapinlahden Lähde, Lapinlahdentie 1, 00180 Helsinki, Finland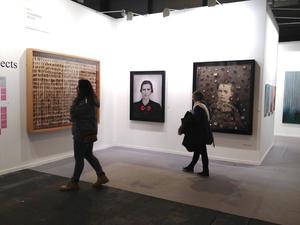 Galleria Bronda
Galleria Bronda
Launched by Kaisu Rehbinder and Sofia Rehbinder the Galleria Bronda is operational since 1978. The exhibitions change every month and mostly exhibit contemporary art and graphics. More than 400 exhibitions have been arranged here till date in its Annankatu location. Old masters, as well as new artists, find a place to display their art here.
Opening Time: Tue. to Fri. 11am-5pm, Sat. and Sun. 12pm-4pm , Mon. closed
Address: Annankatu 16, 00120 Helsinki, Finland
Tel.: +358 9 611 426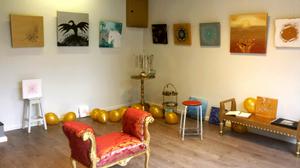 MysticALArt Galleria
MysticALArt Galleria
Situated at Mäkelänkatu in Helsinki, the MysticALArt Gallery is a truly magical place. The gallery is rented out to accommodate the works of many young as well as established artists. They also organise trade shows and other events to promote all kinds of arts.
Address: Mäkelänkatu 16, 00510 Helsinki, Finland
Tel.: +358 40 516 1406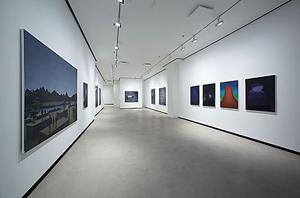 Galleria Heino
Galleria Heino
The Galleria Heino was launched in 2002 and lies in the heart of Helsinki city. The gallery works to promote works of all kinds of local artists at the international stage. Art in different forms like painting, sculpture, drawing, installation, photography, etc. is showcased here.
Opening Time: Tue. to Fri. 11am-5pm, Sat. and Sun. Noon-4pm
Address: Uudenmaankatu 16-20, FI-00120 Helsinki, Finland
Tel.: +358 9 672 678
Recommended Activities