Helsinki Geography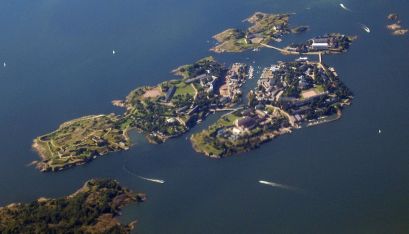 Helsinki is geographically situated on the southern peninsula by the Gulf of Finland. Facing Tallinn (Estonia) across the bay, a number of islands, which are part of Helsinki, can be reached via boats and ferries. North of Helsinki leads to other cities in Finland and connects to the borders of Sweden and Russia.
60°10′15″ N , 024°56′15″ E
City Grounds
Helsinki covers numerous islands, peninsulas and bays. The city center is on the southern part of Finland, and the rest extends to the small islands across the sea. Some of these are the island of Suomenlinna, an inhabited sea fortress; The military island of Santahamina; The island of Korkeasaari is Finland's biggest Zoo, can be reached via a bridge from the mainland; as well as the islands of Seurasaari and Lauttasaari.

Climate
An interesting climate consists of having 18-hour daylight during the summer solstice, and less than 6-hour daytime on the winter solstice. Nevertheless, the hot and cold months are never too hot nor too cold because of its closeness to the sea.
Around June 'til August, the temperature runs along 18-25°C (64-77°F). Post-Christmas time, January to February averages to -6°C (-43°F).
Recommended Activities