Visa Requirements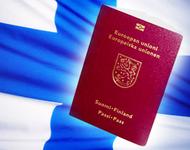 A visa is a form of permission for a non-citizen to enter, transit or remain in a foreign country. When visiting any foreign country, it is worth considering that sometimes a visa is required even for a connecting flight. Before travelling abroad, one should check whether a visa is needed or not.
Do I need a visa to go to Helsinki, Finland?
If you are not eligible for visa-free entry into Finland, then you need a visa to enter the country. There are many countries that enjoy visa-free entry for periods of up to 90 days.
Schengen Visa is required for travellers to go to Finland. Citizens from Schengen-member countries do not require a visa to enter Finland for stays of up to 90 days, but they must carry a national ID while entering and travelling in Finland.
The 26 Schengen countries are:
| | | |
| --- | --- | --- |
| Austria | Belgium | Czech Republic |
| Denmark | Estonia | Finland |
| France | Germany | Greece |
| Hungary | Iceland | Italy |
| Latvia | Liechtenstein | Lithuania |
| Luxembourg | Malta | Netherlands |
| Norway | Poland | Portugal |
| Slovakia | Slovenia | Spain |
| Sweden | Switzerland | |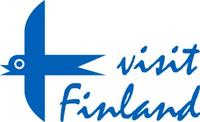 Citizens of the following countries and territories holding ordinary passports can enter the Schengen Area, Cyprus, Bulgaria, Romania and Croatia without a visa, for a stay up to 90 days:
| | | |
| --- | --- | --- |
| Albania | Antigua and Barbuda | Andorra |
| Argentina | Australia | Bahamas |
| Barbados | Bosnia and Herzegovina | Brazil |
| Brunei | Canada | Chile |
| Colombia | Costa Rica | Dominica |
| El Salvador | Georgia | Grenada |
| Guatemala | Honduras | Hong Kong |
| Israel | Japan | Kiribati |
| Macau | Malaysia | Marshall Islands |
| Mauritius | Mexico | Micronesia |
| Moldova | Monaco | Montenegro |
| Nicaragua | New Zealand | North Macedonia |
| Palau | Panama | Paraguay |
| Peru | Saint Kitts and Nevis | Saint Lucia |
| Samoa | Saint Vincent and the Grenadines | San Marino |
| Serbia | Seychelles | Singapore |
| South Korea | Solomon Islands | Timor Leste |
| Taiwan | Trinidad and Tobago | Tonga |
| Tuvalu | United Arab Emirates | Ukraine |
| Uruguay | United Kingdom | United States |
| Venezuela | Vatican City | |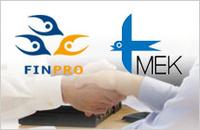 Transit visa:
Citizens of the countries mentioned below need a visa for transit through any airport of the Schengen States to take a connecting flight to a country outside the Schengen area:
| | | |
| --- | --- | --- |
| Afghanistan | Democratic | Republic of Congo |
| Bangladesh | Eritrea | Ethiopia |
| Ghana | Iran | Iraq |
| Nigeria | Pakistan | Somalia |
| Sri Lanka | | |

Please note: The information contained in this website is for general information purposes only. Any reliance you place on such information is therefore strictly at your own risk. Please contact your nearest embassy for accurate, up-to-date information.For more details, please visit Ministry of Foreign Affairs of Finland
Recommended Activities