Helsinki Nightclubs
The Nordic city of Helsinki presents its visitors with tonnes of exciting nightclubs all within walking distance. Bar crawlers will have plenty to do here, as the city provides an inexhaustible list of entertainment and party places to choose from.
Most of the clubs do not open until 10:00 pm and the party goes on till the wee hours of the morning. Mostly adults are admitted into these places, so keep your Id card with you as the bouncers are quite ruthless in turning the younger ones out. So if you are thinking of hanging out tonight, have a quick glance at some of the best nightclubs in the business.
Tavastia-klubi

The Tavastia is one of the oldest still operational nightclubs in Helsinki. Established in 1970, it is a massive club that can accommodate around 700 people. They organise regular events and have provided a stage ...

read more »

Location:

Urho Kekkosen Street 4-6, 00100 Helsinki, Finland

, ., Helsinki, FI

Tel: +358 9 7746 7425

Teatteri

Teatteri Cocktails

,

Drinks

,

The Teatteri has a club, a café and a restaurant. The Club Teatteri is a popular place in Helsinki to dance away into the night. The club offers exquisite cocktails and drinks made by the ...

read more »

Location:

Pohjoisespa 2, 00130 Helsinki, Finland

, ., Helsinki, FI

Tel: +358 9 6128 5005
DTM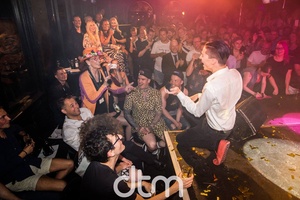 The DTM is the biggest gay nightclub in Northern Europe and a popular gay destination in the country. ...
read more »
Baarikärpänen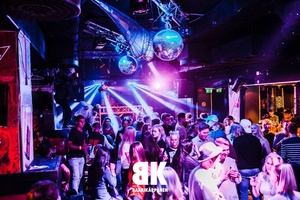 Established in 2001, the Baarikärpänen offers a soothing atmosphere, affordable drinks served by friendly staff, and themed nights. ...
read more »
Kaivohuone
The Kaivohuone is a nightclub and restaurant built in the nineteenth century. This place is a favourite party ...
read more »
Recommended Activities