Monet2Klimt Multimedia Exhibition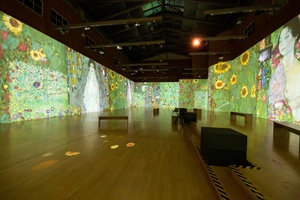 Date:

May 02, 2023 - Dec. 31, 2023
Venue:

Arabia135

Hämeentie 135, 00560
Helsinki, FI

Name: Anthony Stavceanschi

Phone: +4917672707379

Email: helsinki@monet2klimt.com

The multimedia exhibition represents more than 140 paintings by famous artists, such as Monet, Van Gogh and Klimt. Instead of traditional framed paintings, you will experience a unique 360 degree exhibition, in which the entire space from floor to ceiling is presented as one canvas accompanied by classical music and sound effects. Arabia Centre, Hämeentie 135 A 01.05.2023 Admission 9-20€, under 7 yrs free entry, duration 45 min, suitable for children of all ages.