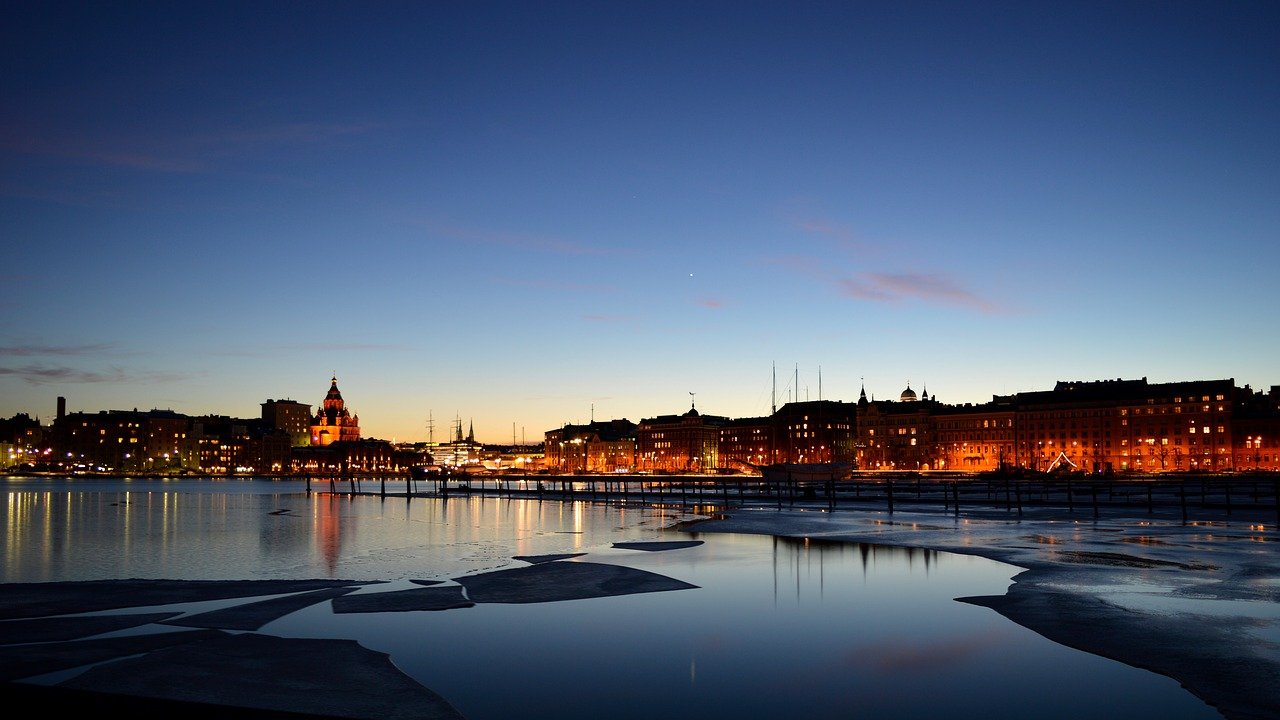 When it comes to casinos, most Helsinki residents only know of one option – the appropriately named Helsinki Casino on Mikonkatu.
But what other options exist outside of this establishment? Thanks to the government owned Veikkaus Oy's near monopoly over the Finnish gambling market, alternatives are few and far between. You will have to be rather creative to find other gambling possibilities close to Helsinki.
Well, we decided to do the creative work for you – and researched into the best casinos within 12 hours travel time from Helsinki (barring plane travel).
Casino Mariehamn, Aland Islands, 10 hours from Helsinki by ferry
This casino in the capital of the Aland Islands is a PAF-run affair and is located on the ground floor of the Arkipelag hotel in the centre of town. It's a very modern place, and has a decent enough selection, with blackjack and roulette, as well as a good choice of slot games. One downside is that there are no cash poker games. And while you probably won't go all the way out here just for casino action, it's well worth a visit as part of a cruise around the Finnish archipelago.
Olympic Park Casino, Tallinn, 2 hours from Helsinki by ferry
This brand new 1600 square metre venue is open 24/7, in the basement of the Hilton in Tallinn city centre. The range of table games is outstanding, with baccarat, roulette, blackjack, and craps all available. And poker fans are drawn to this casino from all over the Baltics, as there are weekly international tournaments with impressive prize pots on offer. Almost 100 slots from the likes of Novomatic and IGT complete the casino lobby, and the bar serves the freshest cocktails in Northern Europe.
Galaxy Cruise Ship, Turku to Stockholm, 2 hours by train
So far, we have only been using ships to get to our casino destinations. But how about enjoying casino games while onboard the most luxurious ship on the Baltic? The Galaxy is the jewel in the Silja line crown and travels the Turku-Stockholm route daily. As well as the range of shopping, dining, and hospitality options, on decks 6 and 7 is a Vegas-style casino offering games like slots, blackjack, and roulette (the American version, unfortunately). Occasionally, the cruise also organizes poker games too. While the selection of games is a little limited, and this is a rather unique way to enjoy gambling!
Of course, there is another option for Finnish casino fans looking for fresh ways to gamble – and that is the internet. Most online casinos welcome players from Finland. Some of them even offer their website in the Finnish language – for example, Mr Green – and most boast a good games lobby with slots, roulette, blackjack, and live dealer games. In fact, the selection tends to be better than in the Helsinki casino, with the slot titles tending towards a higher RTP.
Still, there is nothing quite like gambling on a cruise ship!