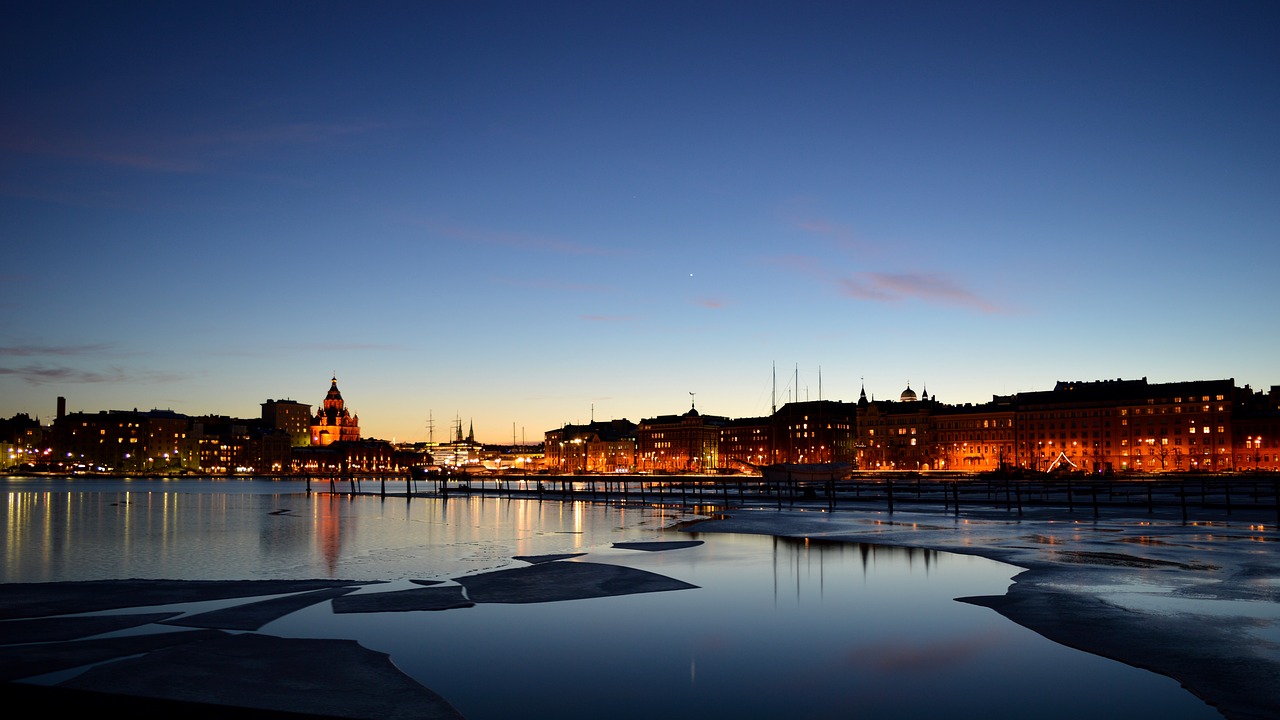 Visiting a casino on holiday can be a welcome change from the cycle of bars and clubs. With a more laid-back atmosphere and a slower pace, it is somewhere you can relax and enjoy yourself in a comfortable setting. Casinos aren't all about the gambling either, often housing their own restaurants, bars and in-house shows to keep their patrons entertained. It really is a case of everything you need being under one roof.
For visitors to Finland's historic capital, Casino Helsinki is a must see stop. Housed in the old Hotel Fennia building, an exquisite example of Viennese Baroque architecture, the casino has only been around since 1991, yet it has quickly established itself as one of the country's best venues. With frequent live shows and top quality restaurants, on top of its 300 slot machines, table games and poker room, there is plenty to do.
Many people prefer to get their live casino fix online nowadays, and there are plenty to choose from. According to the expert team at kantacasino.com, these live online casinos are the best in Finland. For people who cannot travel, they are an invaluable resource, and do a great job of bringing the casino experience into your own home. But while live casinos can replicate some of the flavour and atmosphere of the real deal, there is still a lot of fun to be had by visiting the casinos in person.
Profit is donated to charity
Another thing that makes Casino Helsinki so special is the way that it is run. Owned and operated by Veikkaus, a non-profit organisation, Casino Helsinki is one of several Finnish casinos which donates all of its profits to charities and social activities. Because gambling is a popular activity in the country, this has proved to be a very successful way of regulating the activities and protecting the interests of the players. Where other countries have chosen to collect taxes on gambling profits by issuing licenses, the Finnish government have completely cut out the middle man to ensure that the country benefits as much as possible from its citizens' activities. 
But it's not just the locals who are welcomed into Casino Helsinki. The venue regularly makes its way onto 'must visit' lists, with tourists from all over encouraged to pay a visit. All you need to bring is some photo ID, like your passport, and the casino will issue you a membership card for free. Once you're inside, you are free to take part in any of the activities and enjoy everything that Casino Helsinki has to offer.
As well as a huge variety of slot machines, Casino Helsinki offers a great choice in table games. Roulette, blackjack, poker and punto banco, also known as baccarat, are all available, so it's the perfect opportunity to play an old favourite or try something new. Staff at the tables will be able to explain the games to you, although it wouldn't hurt to learn a few tips and tricks before you go. You might walk away a winner, but if not, you know that you've helped to fund Finland's charities, rather than lining the pockets of casino magnates. 
When you've had enough of gambling, why not settle down in one of the casino's four restaurants. Whether you want the specialised cuisine of the Fennia Salon, accompanied by a world-class dinner show, or something a little more relaxed at the Sports Bar, where you can watch international sports on one of 30 big screens, the Casino Helsinki won't disappoint. Every part of the experiences comes highly recommended by travel professionals and previous visitors alike, giving you feedback and reviews that you can trust.
Modern casinos are about so much more than just gambling away your hard-earned cash. They are all-inclusive entertainment centres, with food, drinks, lounge areas, live shows and televised sport all available in addition to the well-stocked casino games area. Many visitors to Casino Helsinki come primarily for the popular dinner and show package, with the gambling activities seen as an added extra.
The Finnish casino culture is well established, even if land-based casinos are few and far between. Slot machines can be found at other venues, from supermarkets to petrol stations, allowing citizens to play at their leisure. But one of the big advantages of gambling in Finland is knowing that the money you spend will be going to good causes, as even these solitary slot machines are owned and operated by non-profit organisations. It's an interesting model, and taking the guilt out of gambling is sure to appeal to many visitors.