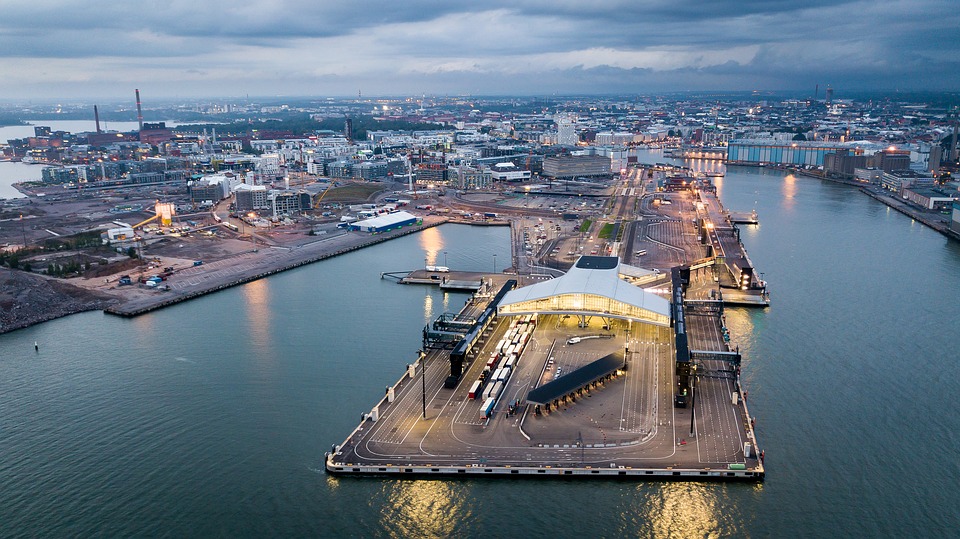 Finland's capital is a very friendly place for solo travellers, with a lot of friendly locals, this frigid landscape still manages to make you feel the warmth.  The months of August and September are great to visit Helsinki. 
Solo in Helsinki
The overall mood is just very relaxing, with a lot of people taking the time to enjoy a beer or coffee while enjoying the sunshine in the open spaces. The city is very safe and English speakers are easy to find. It is culturally similar to Western Europe or North America and its very easy to get around by transit or car so you won't have a hard time connecting with people or the city itself. The local food is very delicious and healthy, featuring a lot of seafood, which you can find in various local markets. A favourite place of almost all tourists is Suomenlinna, a sea fortress and UNESCO World Heritage site which provides very nice walking trails.
Where to stay
Hotel accommodations in Helsinki are on the expensive side but you can find budget accommodations in the city at youth hostels for a bargain. High-end hotels are generally located in the city centre and some budget-conscious travellers find it cheaper to buy a last-minute return cabin boat trip to Tallinn, as they can sleep on the boat and return the following morning for about 20 Euro.
What to visit
Located in the central Senate Square, the Lutheran Cathedral (Tuomiokirkko) is a well-known symbol of the city. The tall, green dome surrounded by four smaller domes and the building's unmistakable neoclassical style can be easily spotted. It was designed by Carl Ludvig Engel as the climax of his Senate Square layout: it is surrounded by other, smaller buildings designed by him. Entrance is free so don't worry about a dent in your pocket. 
A unique church experience in Helsinki is The Church in the Rock (literally dug into solid rock). The building is larger than life with the church being one of the most popular tourist attractions in the city; half a million people visit it annually. Maintaining the original character of the square is the fundamental concept behind the building. The idiosyncratic choice of form has made it a favourite with professionals and aficionados of architecture. Concerts are also often held there.
Visiting Suomenlinna Island is a must for any visitor. The island fortress has held a pivotal role in the region's history and offers some great cafes to sit and relax in after exploring. Suomenlinna was added to UNESCO's World Heritage List in 1991. During the Finnish era, the fortress has developed into one of the most popular tourist attractions in Finland. In addition, Suomenlinna is one of Helsinki's districts, home to approximately 800 residents and a workplace for about 400 people.