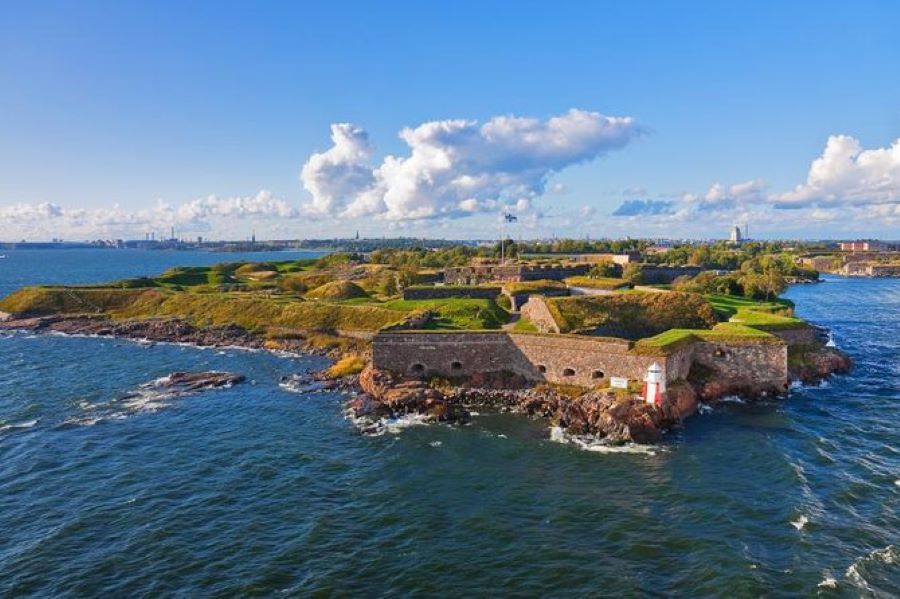 Archipelagos, blue seas, and lush forests; the Finnish capital is the perfect location for nature lovers. You can get an authentic experience, view lands untouched by civilization as you head into the majestic wild. Helsinki gets a lot of sunshine between May and September thanks to its latitude, you'll be seeing the sun even at 10.00pm! This means you can do a lot of exploring before it gets dark. Here are some amazing places to visit when you're out and about in Helsinki.
Suomenlinna Sea Fortress
An ancient sea fortress, now a UNESCO World Heritage Site, this attraction is the perfect place to catch a glimpse of the old 18th century Finland. Suomenlinna is accessible around the year by ferry from the market square with a regular public transportation ticket. You can even pick up some Finnish berries or peas along the way from the market. Apart from the fortress, visit the Suomenlinna church which also acts as a lighthouse. At night time you can see the signal blink Morse code for the letter "H" for Helsinki. If you want to know more about Suomenlinna, perhaps opt for a guided tour. Once there you can have a little picnic at the south point on the island or dine at one of the charming bistros near the main ferry pier. The Suomenlinna toy museum has a cosy small café worth a visit, even for adults.
Pihlajasaari
Pihlajasaari is widely regarded as one of the best beaches in Helsinki. You can spend a warm summer day lounging on the beach, but remember swimming here is not for the faint-hearted; the water is usually below 15oC (below 59oF). You can change into your beachwear at one of the colourful bathing shelters on the west side of the beach, these have been around since the 1930s. The island is accessible by ferry connections from Merisatama, next to Café Carousel (from mid-May to the beginning of September) and from Ruoholahti, next to Restaurant Faro (mid-June to mid-August).
Esplanadi Park
Located in the heart of Helsinki, this park is a great spot for picnics.  It is a popular place for locals to get together and spend a weekend outdoors. There are also daily Jazz performances on the Espa Stage near the end of the park during the summer months. Restaurant Kappeli located next to it has a lovely terrace overlooking the stage, so you can enjoy some delicious food or even a drink.