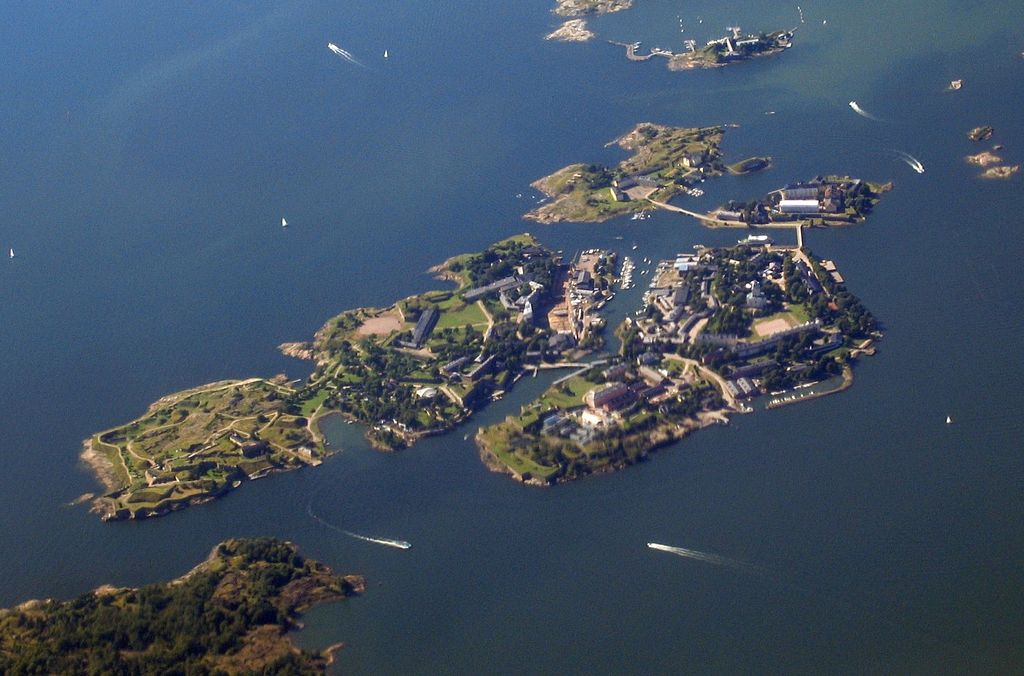 Are you thinking of visiting the Finnish capital city of Helsinki? Then a visit to the impressive Suomenlinna sea fortress is a must. The fort is erected on six islands and is a popular tourist destination as well as a UNESCO World Heritage site.
Islands of Susisaari, Kustaanmiekka, Pikku-Mustasaari, Iso-Mustasaari, Länsi-Mustasaari and Långören make up this fort which was initially called as Sveaborg or the Viapori.
The construction of the castle was undertaken in 1748 to protect against the Russian expansionism by the Swedes. Since then the fort has protected the city and many empires that have ruled the region and which includes Sweden, Russia and ultimately Finland.    
Today, this fortress is a popular tourist attraction and visitors can enjoy exploring the Finnish history through its museums, bunkers, fort walls and other ancient relics. Guided walking tours are available which are perfect for first-time visitors. Visitors can travel around the fort and explore the cannons, shipments, parks and also the country's only WWII submarine.
After explorations around the place traveller's can also refresh themselves at the restaurants and cafes which serve delicious food. The fort is a great family destination for a fun and exciting day-trip.
How to Reach Here
To reach this place you can take HSL's ferry from Market Square, which is operational throughout the year. You will just have to pay the ferry charges as there is no entrance fee to visit Suomenlinna. However, for visiting the museums you will have to purchase a separate ticket.