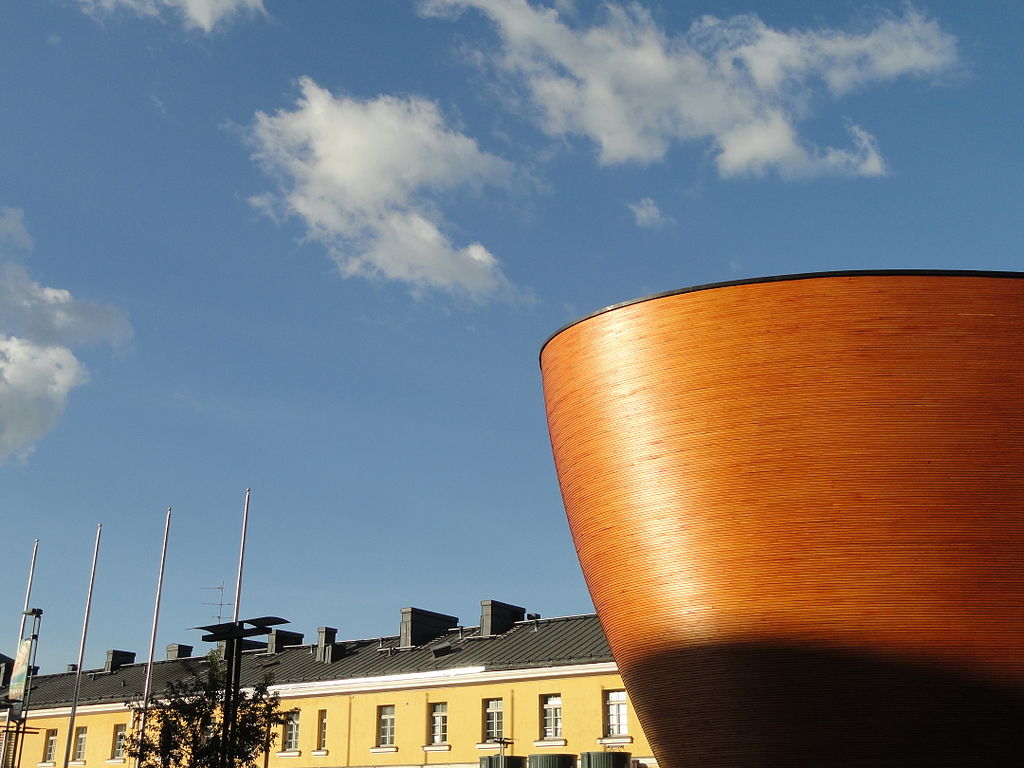 The compact European city of Helsinki can be explored on foot and offers a variety of views – right from the lush green park areas and forests to the crystal clear blue lakes with numerous islands all along the coast. The city features a unique architectural style encompassing the spirit and culture of the Finnish people. All in all, Helsinki is a fantastic place to visit and here are the top 3 tourist attractions we recommend to explore in the capital of Finland.
The Chapel of Silence 
Very rarely do we get a moment of silence in the bustling city life? While visiting this city, make sure you take a moment to reflect inside the Kamppi Chapel, which is also called the Chapel of Silence. Located in the heart of Helsinki, surrounded by several shopping malls, this place is ideal when you just need a moment to relax. The innovative design and wooden interiors offer warmth and enhance the depth of silence within the space to get to a place of comfort that is needed after a much hectic day.
Helsinki Cathedral 
Like all European cities, when it comes to the architecture and design of a cathedral, Helsinki does not disappoint. The Helsinki Cathedral was completed in 1852 by Carl Ludvig Engel. Visiting this place on a bright clear day, you will be impressed with its white facade and bright green high rising domes. Arriving from the sea also gives you a perfect visual landmark of the architecture this city has to offer. This church is still in regular use and if you are lucky, you may even spot some wedding ceremonies being conducted.
Suomenlinna 
Suomenlinna also known as the Fortress of Finland is located on a group of islands just off Helsinki. The fortress was built to protect the Kingdom against the Russian invaders. At one time, it also served as a naval base for Finland. If you love history and are craving some adventure this UNESCO heritage site is the most popular tourist destination while you are visiting Helsinki that can be reached by Ferry.
More attractions include: