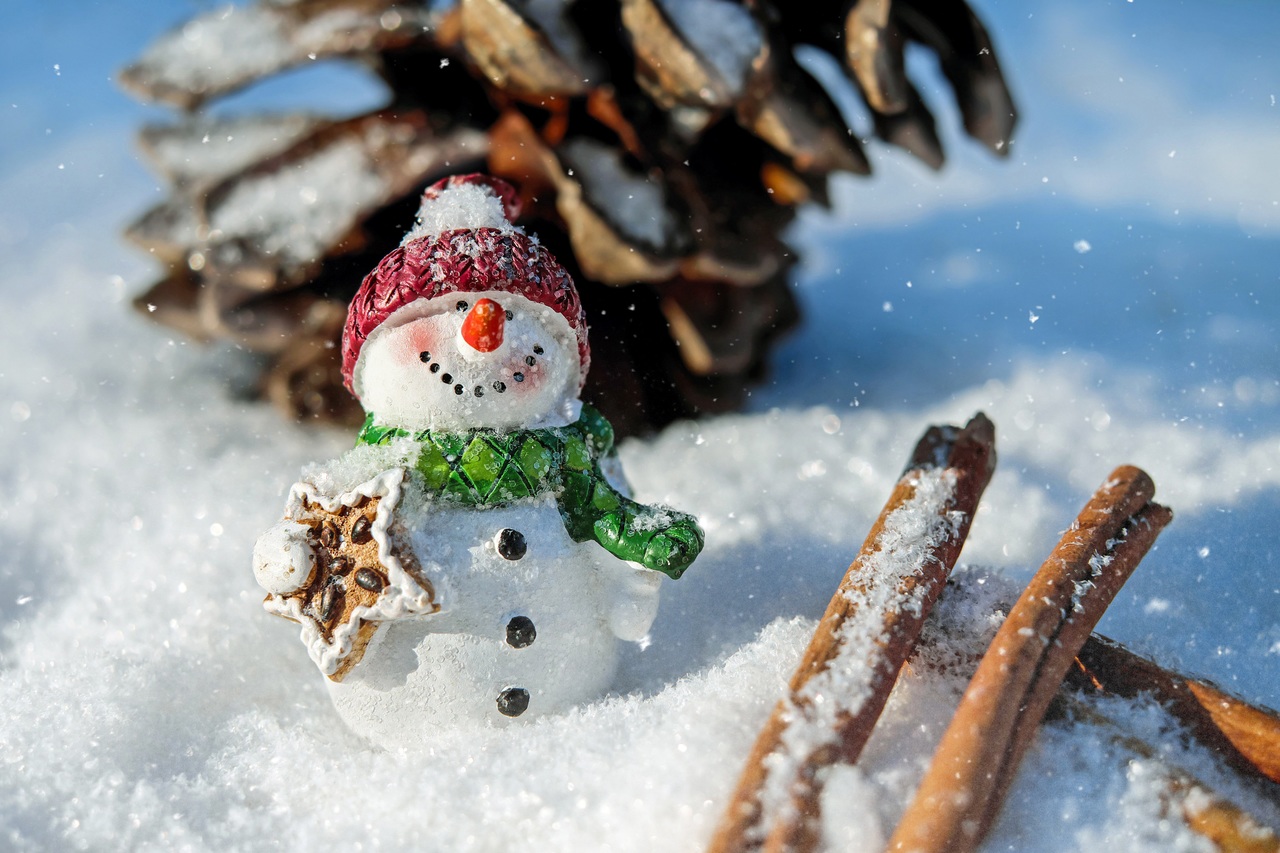 The modern, pocket-sized European city known for design and high technology comes to life during Christmas time. Helsinki experiences its first substantial snow usually just in time for the festive season, enveloping the city in white and creating an appropriate ambience.
As the sunlight fades during the winter months, the aroma of mulled wine, or glögi, and shop window decorations warm the soul with lights on the city's main street Aleksanterinkatu and shoppers pouring into Helsinki's many Christmas markets.
As the mercury plunges, families and friends gather to celebrate pikkujoulu –'little Christmas'– during which they frequent in bars and restaurants. You'll see people crowding Finnish buildings equipped to expel the harshest frost. With the sounds of Christmas carols punctuating the air, it is hard to believe that Helsinki wasn't actually founded for the specific purpose of celebrating Christmas. 
Aleksanterinkatu is called the official 'Christmas street' of Helsinki and displays some of the city's best lights and decorations. It creates a truly Christmas-y atmosphere and there are many amazing instagrammable vistas here. You can go around shopping or simply marvel at the many decorations on the beautiful art-nouveau architecture. There is now a longstanding annual Christmas tradition in the Stockmann department store on the corner of Aleksanterinkatu and Keskuskatu- the unveiling of the Christmas. Families come into town from the suburbs especially to show the kids the annually-changing display. The indoor shopping malls also have some wonderful displays.
Visit the Christmas markets
Helsinki's Christmas markets are the perfect place to take usher in the Noel, we recommend taking a tour of all the major markets here. You'll find seasonal treats and the best gifts at several markets in and around Helsinki. The biggest and most popular being the Helsinki Christmas Market pops up outside the Lutheran cathedral, with over 120 stalls, a fairground, and a visiting Santa Claus; The St. Thomas Christmas Market (Tuomaan Markkinat) held in Helsinki's Senate Square.  Here traditional wooden huts, selling mostly traditional, high-quality handicrafts and Christmas ornaments, other Finnish gifts, hand-made candles and crafts and the most amazing Christmas food and drink. If you still don't have traditional woollen mittens or socks, you'll find them here. Handmade Christmas decorations and ornaments not only have more of a personal touch and are a great way to support independent artists. You can find some unique Scandinavian ornaments at any of the Christmas markets, flea markets, or at independent stores throughout Helsinki.  It's best to visit the market on a weekday because the weekends see massive crowds.
The Delicatessen of the Helsinki Christmas Market
You can buy organic Christmas delicacies like wild honey and wild game products, Karelian pies, sausages, dry meat, smoked fish, mustard, cinnamon buns, cakes, artisan chocolate, fudge and of course the amazing mulled wine. Take advantage of the free samples offered throughout the market and make sure you don't miss the fudge stands in particular. The Helsinki Christmas Market also hosts several stalls by legendary Finnish restaurants and street food chains. Food options vary from traditional Christmas food to contemporary street eats, from sausages to creative vegan dishes. 
If there is one thing that gives you a taste of Christmas, its Finnish mulled wine, called glögi. You can sample almost a dozen types throughout the stalls, with different infusions from spruce sprout to apple. Often including an almond for good luck, glögi is sometimes topped up with vodka for an extra kick. Gingerbread cookies are common accompaniments with glögi and during the festive season coffee shops and stalls at Christmas markets often serve freshly brewed glögi.
Spa in the Middle of the Market?
Sauna hut has its own Sauna Bar, and there's also an atmospheric heated café bar serving Finnish Christmas beers, wine, snacks, cakes, and traditional ginger cookies. It has become our new Christmas tradition to sit down behind the glass windows to observe the Christmas Market and its old-fashioned merry-go-round. We love the fact that nowadays you can sip high-quality craft beers and wines while watching the winter wonderland of urban Helsinki. For those who like to spoil their pets at Christmas time, this market in the Pasila district in Helsinki is perfect. Dogs are welcome to visit the market, which sells many dog supplies, treats, and gifts. Profits also go towards helping homeless dogs in Spain.