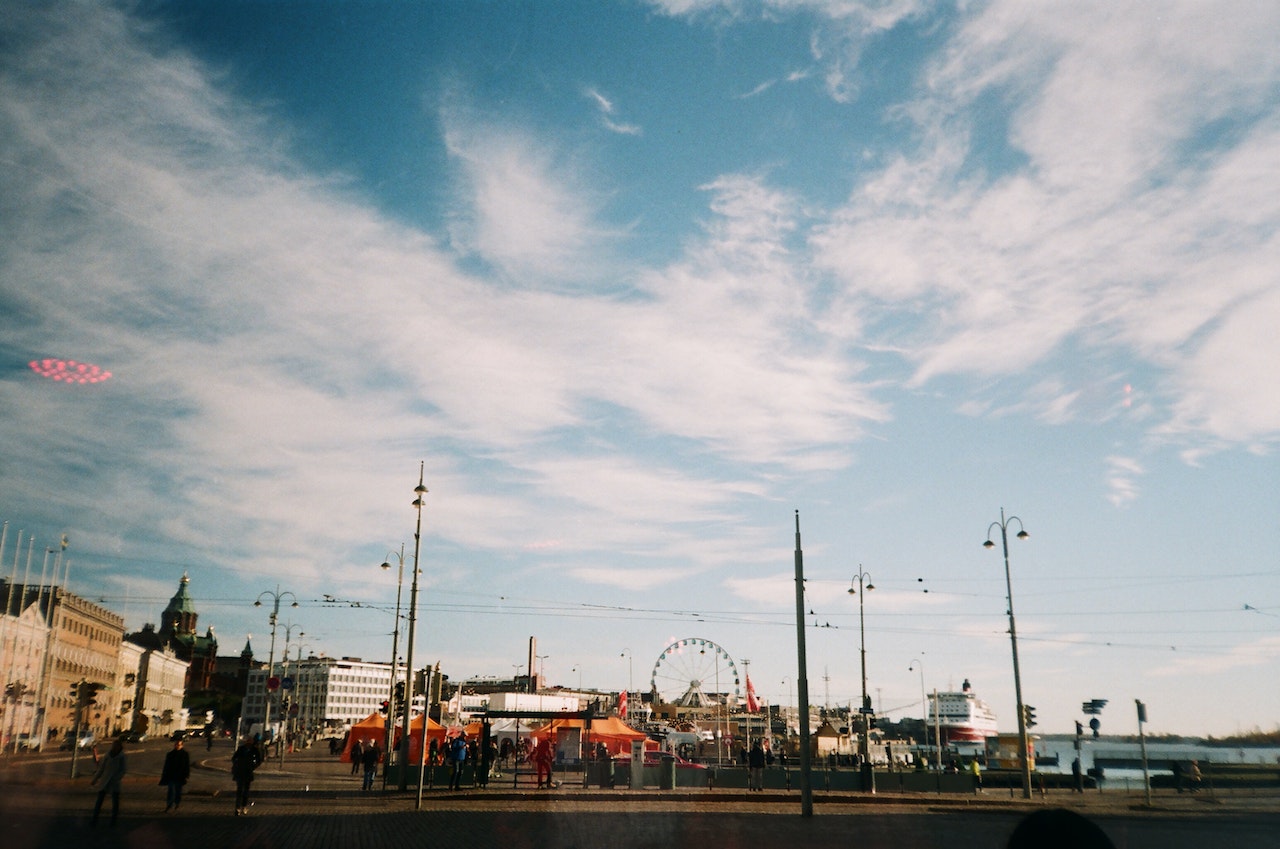 Are you dreaming of visiting Helsinki but worried about the cost? Don't fret - with a little planning and some insider tips, you can experience the beauty and charm of this vibrant city while keeping your expenses in check.
From budget-friendly transportation and accommodation to free and affordable activities, Helsinki has plenty to offer for the budget-conscious traveler. So, pack your bags, dive into some tips for planing your perfect budget-friendly trip and get ready for an unforgettable adventure in Helsinki.
Budget-friendly transportation and
accommodation
When planning a trip to Helsinki on a budget, there are several ways to save money on transportation and accommodation. You should check out online ticketing sites as they are the best way to book tours and activities all around the world. By trusting an authenticated ticketing site to help you out, you have more time to plan other things you can do and have more means to fund these activities.
Once you arrive in Helsinki, you'll be thrilled to know that getting around the city is a breeze. With an efficient and budget-friendly public transportation system, you can easily hop on a bus, tram or train to explore all the city has to offer.
When it comes to accommodation, look for budget hotels, hostels or guesthouses as these options often offer affordable rates and basic amenities. Alternatively, explore options like Airbnb or vacation rentals, which can provide more affordable and flexible accommodation choices. Consider staying in the outskirts or nearby areas, which may offer more budget-friendly options.
Prices for transportation and accommodation tend to increase closer to the travel date. Book your flights and accommodations well in advance to secure the best deals. Check travel websites, newsletters, and social media for any discounts or promotional offers on transportation and accommodation. By following these tips, you can plan a budget-friendly trip to Helsinki without compromising on the quality of your experience. 
Free and affordable activities in Helsinki
Helsinki offers plenty of free and affordable activities for budget-conscious travelers. Here are some ideas to plan your perfect trip without breaking the bank:
Explore the City Center: Take a leisurely stroll through Helsinki's city center and admire the beautiful architecture, including the iconic Helsinki Cathedral. Don't miss Senate Square and the Market Square, where you can browse local produce and handicrafts.
Visit Museums on Free Days: Many museums in Helsinki offer free admission on certain days or times. For instance, the Ateneum Art Museum is free on Fridays and the Kiasma Museum of Contemporary Art offers free admission on the first Friday of every month.
Enjoy Nature in Parks: Helsinki is known for its green spaces. Visit the beautiful Esplanade Park, which hosts free concerts during the summer. Take a walk in the Central Park or explore the Seurasaari Open-Air Museum, which showcases traditional Finnish architecture.
Take a Ferry to Suomenlinna: Hop on a ferry and visit the UNESCO World Heritage site of Suomenlinna. Explore the historic fortress, walk along the scenic trails and enjoy a picnic with a view. The ferry ride itself offers beautiful views of Helsinki's coastline.
Attend Free Events: Keep an eye out for free events happening in Helsinki during your visit. From music festivals to cultural celebrations, there's always something happening. Check local event listings or ask at the tourist information center for recommendations.
Remember to plan your trip in advance, take advantage of public transportation, and consider purchasing a Helsinki Card for discounted access to attractions and public transport. With these tips, you can have a memorable trip to Helsinki without breaking the bank. 
Enjoying Helsinki's culinary delights
on a budget
If you wish to indulge in Helsinki's mouth-watering cuisine without breaking the bank, you'll be happy to hear that Helsinki boasts a plethora of vibrant markets, offering fresh produce, local delicacies and affordable street food options. Don't miss out on trying traditional Finnish dishes like salmon soup or Karelian pastries at reasonable prices. Alternatively, many restaurants offer affordable lunch menus during weekdays which is a great way to sample local cuisine at a lower cost. Look for restaurants that offer lunch specials or set menus, often including a main course, salad and bread.
If you're feeling adventurous, Helsinki's street food scene is on the rise, with food trucks and market stalls offering a variety of tasty and budget-friendly options. From gourmet burgers to Asian fusion cuisine, there's something for everyone. Check out the popular food truck area in Teurastamo or the Street Food Thursday event at Kallio's Sörnäinen Square for a delicious and affordable meal.
And let's not forget about Finnish coffee culture. Local cafes serve up traditional Finnish pastries like cinnamon buns or cardamom buns alongside a cup of coffee, providing a cozy atmosphere and a true taste of Helsinki. So, what are you waiting for? Get resourceful and explore Helsinki's local food scene to savor the flavors of this culinary gem without breaking your budget.