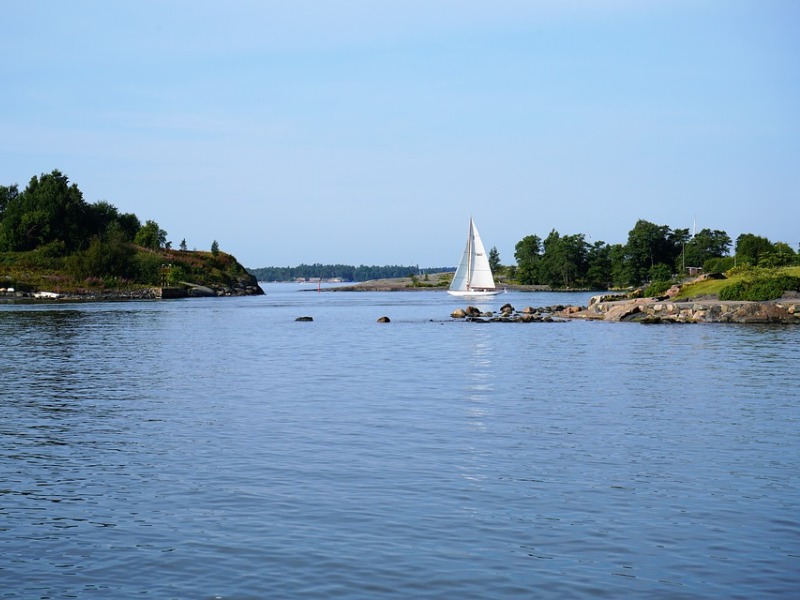 The capital of Finland is a compact city bursting with nature, design, and culture. Helsinki is a well-connected city with a variety of options for getting around on foot, by private or public transport. The city has a popular bike service, rentable electric scooters and a robust public transport system, so there are a lot of ways to explore the city. Helsinki has large coastline with many small islands peppered alongside it so you can use unique ways to explore the city; take one of the archipelago cruises or a rowing boat and admire the lush cityscape from the waters.
Archipelago cruise
If you want more of a luxury experience at sea, take one of the many archipelago cruises and enjoy stunning views as you wine and dine aboard. Most archipelago cruises depart from the Market Square and operate only in summertime (May-September). The main cruise operators are the Royal Line, Strömma, Jt-Line and Fregatti.
City bikes
During summer, many locals and tourists opt for the yellow city bikes to get around. Helsinki has over 235 bike stations to the south of Ring Road I and Espoo has over 100 stations in south-eastern Espoo and Leppävaara area. The easiest way to access the bikes is to register on the website but bikes can also be accessed without registration; if you use a payment card you can rent one from bike stations at Kaivopuisto, Unioninkatu or Hakaniemi Metro Station. You can use the bike for up to 30 minutes at a time without any extra charge.  
City rowing boats
You can now explore the Helsinki coastline with your very own boat thanks to the city's new rowing boat service. Introduced in 2019, Skipperi boats are available at Café Torpanranta in Munkkiniemi on the Laajalahti bay, at Aurinkolahti swimming beach in Vuosaari and Café Veranda next to Finlandia Hall on the Töölönlahti bay. You can rent a boat for up to 3 hours at a time or if you're staying longer, pay a one-time season fee; this gives you access to the boats from May to September. 
Electric scooters
There are many companies which offer rentable electric scooters to zoom around Helsinki; Sweden's VOI, Germany's TIER and Finland's Hoop. Unlike bikes, scooters do not have to be returned to their stations, they can be left at your destination; ideally next to a bike rack or leaning up against any building. Also, remember that electric scooters are driven along bike lanes so please make sure you follow the traffic rules that apply to cyclists. There are many scooter stations with approximately 300 scooters around Helsinki.