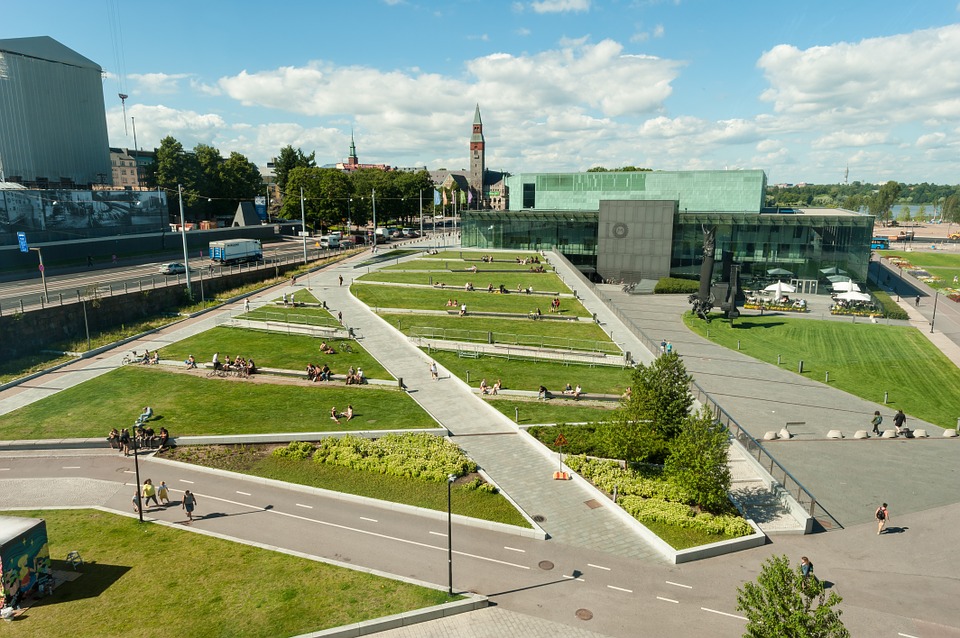 Helsinki is a popular tourist hub and a stunning coastal city of Finland that gathers a lot of tourists and travel attention from visitors all over the world. While the city is compact and small enough to travel on foot, it is certainly becoming friendly for wheelchair users and people with mobility problems as well. If you are planning a trip to Helsinki to visit the local attractions, read more to check out how easy it is to explore Helsinki in a wheelchair!
Public Transportation
Public transport in Helsinki is said to be one of the most easily accessible for people of all ages with different kinds of limitations. The trains, metro and trams all have ramps and plenty of space to accommodate a wheelchair. Some trams may have a height difference from the platform and the door, but manually operated ramps with assistance from drivers can make sure you enjoy your travel in Helsinki like a welcomed local.
Helsinki Cathedral
The Helsinki Cathedral is the most iconic tourist spot for visitors to check out. While the entry to the church is through a long line of stairs, there is a small entrance in the back for wheelchair users and people who have mobility limitations. The impressive interiors make up for the second entrance. You cannot miss out on visiting this cathedral, especially on a bright clear day!
Old Market Hall
The Old Market Hall is an indoor market and a hub for local activity. The vendors sell fruits, vegetables, meat and so much more, making it a buzzing place to explore. The aisles are large enough to accommodate wheelchair travellers, and you can easily navigate through and stop by small cafes to grab a bite to eat and sip on some coffee as you watch the people stroll by.
Suomenlinna ferry
Another well-known tourist attraction in Helsinki is the Suomenlinna Sea Fortress. Wheelchair users can easily visit the island with the help of a ferry. You can enjoy the ride to the island from the lower deck as you take in the beauty and Helsinki coastal views. Most spots on the island can also be enjoyed with the wheelchair as well.
All set? Plan a holiday and take a flight to Helsinki from your busy schedule to experience Finnish hospitality and try out one of the many saunas in Helsinki!