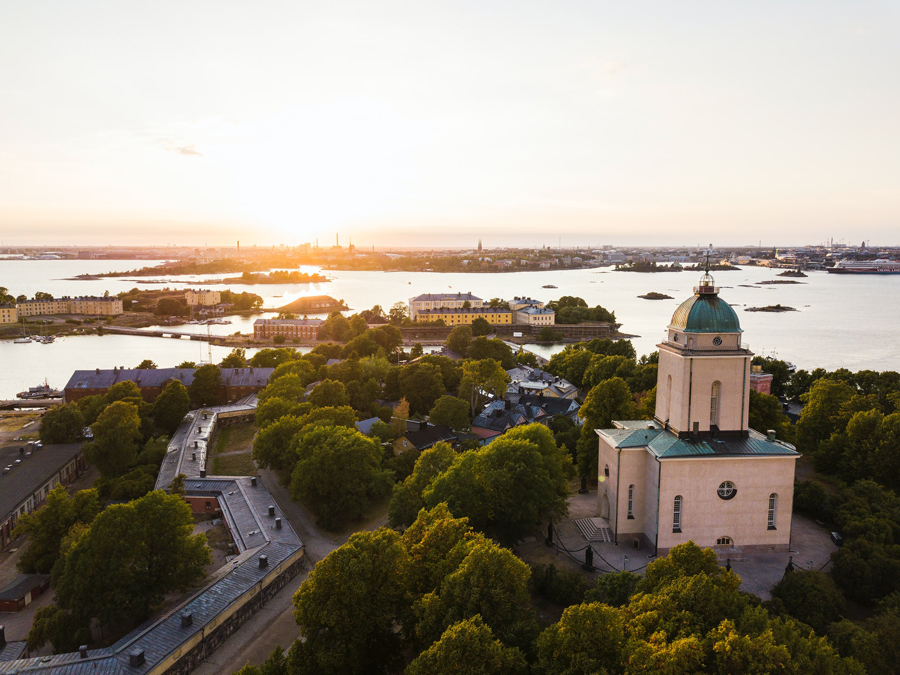 Travel may still be at a standstill during the coronavirus pandemic in Helsinki, Finland, with fresh new cases over the last month. As a respite, you can visit some of the top attractions of Helsinki almost any time in the blink of an eye. Here are some of the most best visited places that you can enjoy through virtual tours.
Suomenlinna
The sea fortress of Suomenlinna (Sveaborg) is one of Finland's hotspots. It is one of the best must-see places, both virtually and in real life. Built in the 18th century, the fortress has a fascinating history. During the Russo-Swedish war in 1808, the stronghold fell to the Russians, and today it stands added to Unesco's World Heritage list. The site features some fabulous walking trails, parks, restaurants, and more.  One can choose to visit all corners of the island from Kustaanmiekka to the fortresses and seaside views.
Visit: Suomenlinna
Amos Rex Contemporary Art Museum
Enjoy touring Helsinki's leading private museum Amos Rex. The art museum named after arts patron Amos Anderson is a treat for the soul. The immersive digital experience is worth indulging in. Try moving around by clicking hotspots and admire the 13,000 sq m art museum at your own pace.
Visit: Amos Rex Contemporary Art Museum
Helsinki Central Library Oodi
Popularly called Oodi, the public library in Helsinki is one of the most exciting public buildings in Finland. The library has translucent spaces like the Book Haven on the third floor that has an open-plan reading room donned with circular skylights. The exciting facility offers nearly 3.4 milling books and is an architectural delight.
Visit: Helsinki Central Library Oodi
National Library of Finland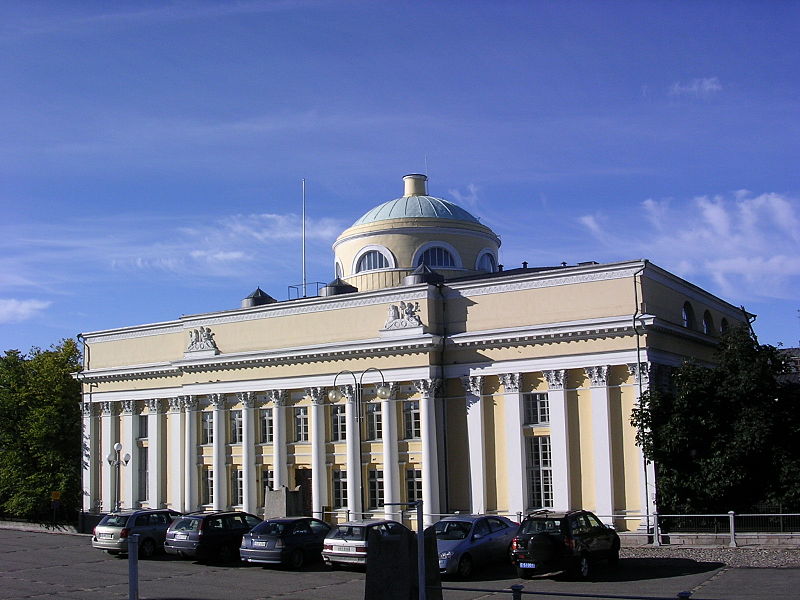 Library of the Helsinki University. Credit: Aulo Aasmaa / CC BY-SA 3.0
Another architecturally stunning library is the National Library of Finland, which is the foremost research library in Finland. The beautiful library, that's carefully renovated, has stunning interiors. Try the virtual tour, to digitally move from one room to another, and closely examine the intricate paintings on the ceiling of the Cupola Hall and more.
Visit: National Library of Finland