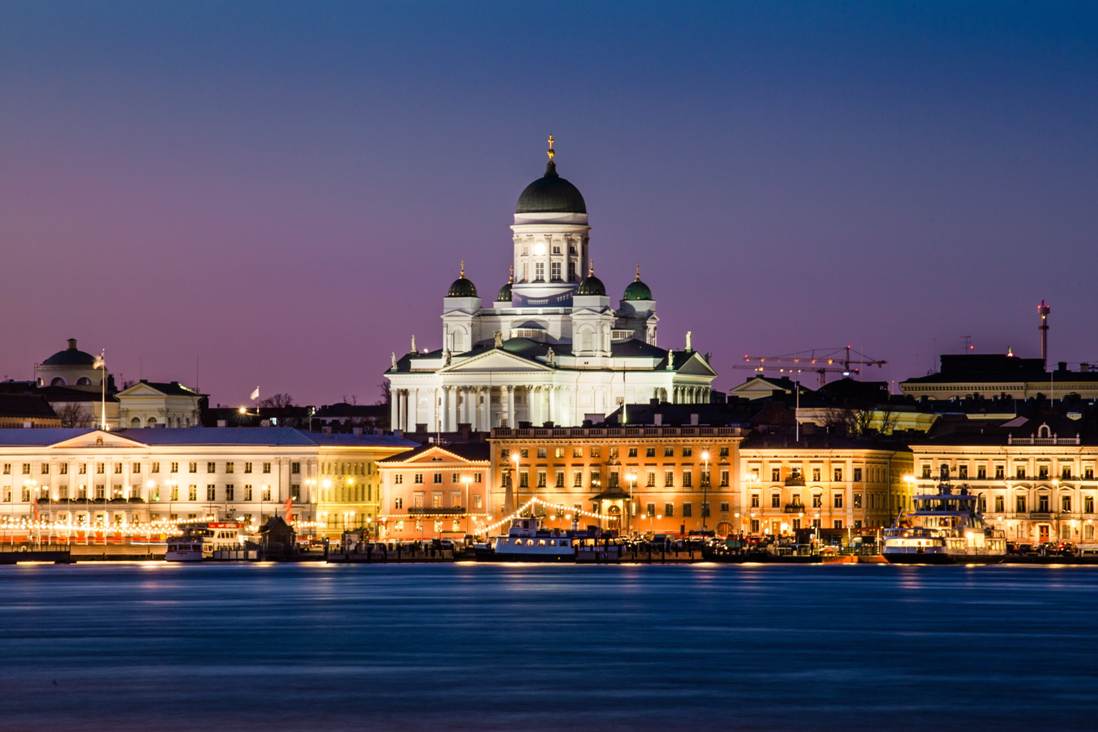 Helsinki is a beautiful tourist destination where you can find the most exotic food, scenic views and culturally significant sites around the city. There are several attractions and tours that you can take to explore the city, but if there is one spot that easily stands out, it is the giant towering Helsinki Cathedral. Read more and learn about the fascinating history & the fun facts surrounding Helsinki's best landmark.
This church was originally built as a tribute to Grand Duke Nicholas I, Tsar of Russia, from 1830-1852. It was first known among the locals as St. Nicholas's Church and was eventually dubbed Helsinki Cathedral after the Independence of Finland from Russia in 1917. This distinctive structure represents the neo-classical style of art and architecture and was designed by architect Carl Ludvig Engel, who also designed and constructed several small buildings surrounding the church. Revamped later with several changes made by his successor Ernst Lohrmann, this cathedral is symmetrical to each of the four cardinal directions with four notable green domes and the statues of the Twelve Apostles made from zinc. These statues are said to represent the guards protecting the city from the roof of the church.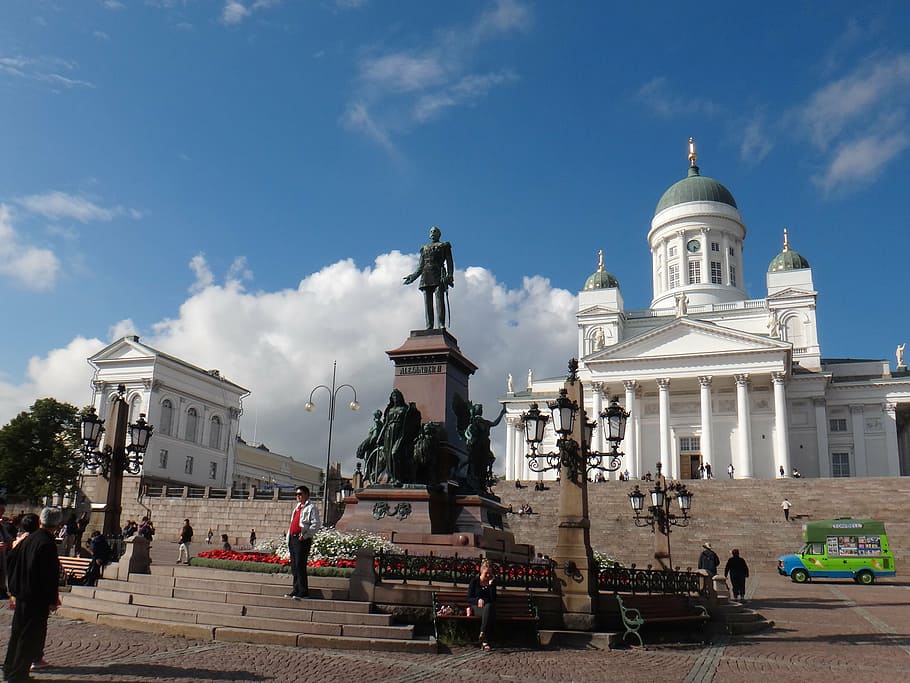 It is hard to imagine Helsinki today without the white cathedral and its majestic green domes overlooking the city. It is as beautiful on the outside as it is minimal on the inside and attracts nearly 350,000 visitors to Helsinki every year. Even today, the church continues to hold masses, weddings and religious celebrations on important days. This indeed is a tourist hotspot in the heart of Helsinki, which everyone must make a point to see at least once.