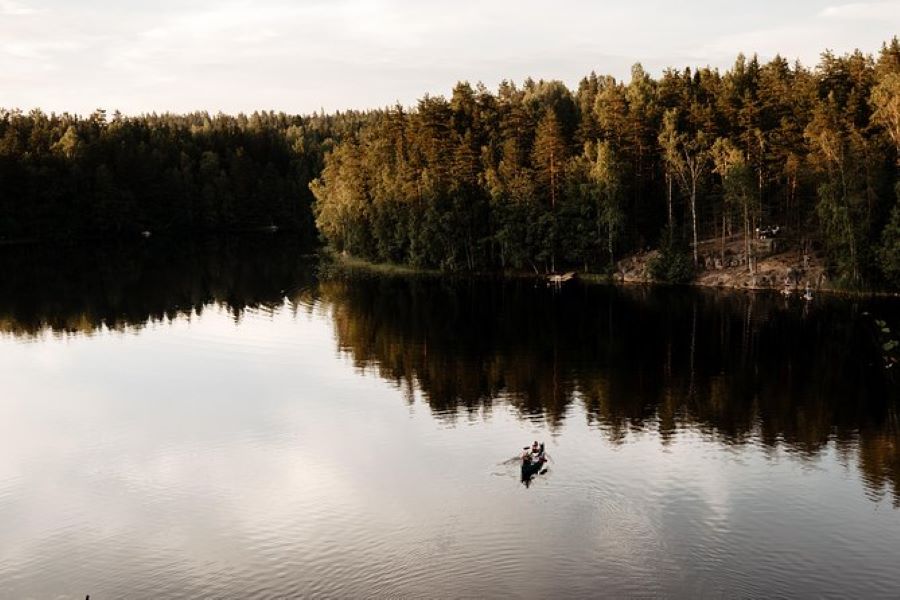 The capital city of Finland isn't just known for its beautiful European architecture or the popular tourist attractions. In fact, besides having saunas available at every corner in the city, Helsinki is also quite a popular place to go exploring. Hiking can be exhilarating, and you can wander through Helsinki's National Park or even visit Suomenlinna to explore what Finland has to offer.
Hiking can be quite a cathartic experience, especially when you get to experience it in a city completely different than your own. At the Nuuksio National Park in Helsinki, hiking can be considered a relaxing experience where you sit quietly and enjoy the peace of nature.
The Nuuksio National Park in Helsinki is everything you can expect, with stunning wildlife and natural scenery with picturesque views of the lake. Just a short drive away from the centre of Helsinki, you can begin your day exploring the wild beauty the National Park has to offer. You can wander around, or simply grab a blanket and sit by in a natural setting surrounded by oak and pine forest, unique wildlife as well as swamplands with lakes of all sizes.
After a day spent wandering through the vegetation and exploring the forests, you can take a canoe on the lake and sail through the waters where you are bound to find only ducks, geese and gulls for company. Not only is this space perfect to wind down, but you can easily reflect and ease your stress with a solitary journey.
Grab a tour ticket and get a chance to explore those adventurous muscles and attain the benefits that Mother Nature provides, during your travel to Helsinki.