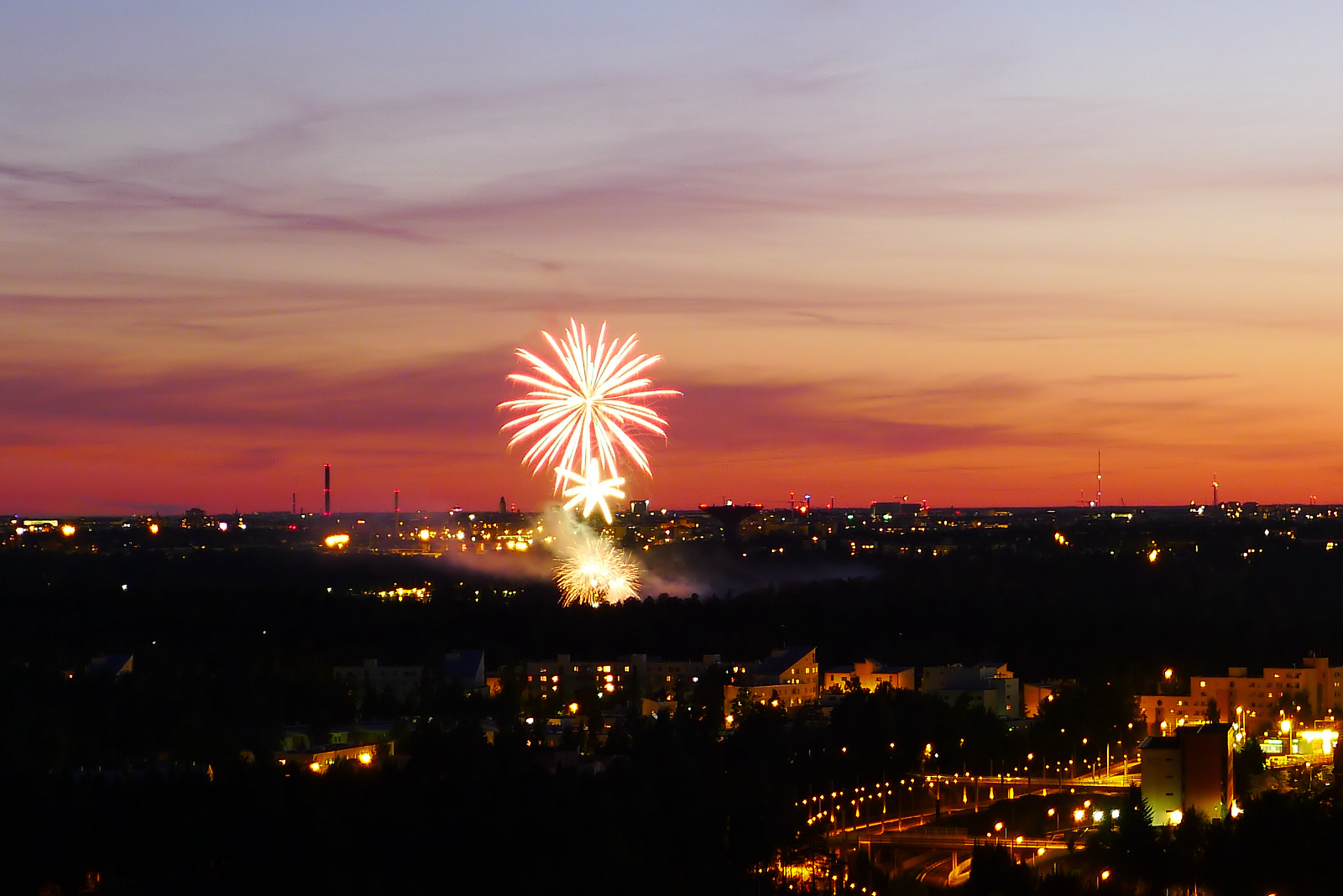 Credit: flickr / Timo Newton-SymsFollow / CC BY-SA 2.0
Ring in 2019 in this fantastic city of Finland with your family and enjoy the lit fireworks with some exciting events happening around the corner on this New Year's Eve. This city is one of the favourite winter destinations amongst the travel seeker and every year this winter land attracts more than thousands of tourists for celebrating the festive season in a fantastic Finnish way! Here are some of best things you can do with your family this New Year in Helsinki.
Check out the Fireworks 
Enjoy the spectacular midnight fireworks display at Kansalaistori Square, located in between the Music Centre and the Museum of Contemporary Art Kiasma along with the live music and dance performances. Before the main show begins, there is a special event for kids at the square in the evening. If you've kids, you should not miss this!   
Taste Traditional Dishes of Helsinki 
Well, spending New Year in Helsinki is definitely a great idea and ending the last month of the year by tasting some excellent Scandinavian food is worth of experience. There are some highly rated restaurants around the city where you and your family members can step in for a fine dine while enjoying live music including Jazz. You can also head over to Olo Ravintola, Passio Kitchen and Bar, Juuri and Nokka, Ragu etc. for some delicious special dishes. 
Attend Helsinki's Private Parties  
If you and your family are a party-goers, you can attend private parties in Helsinki. Many local Finns throw private parties on New Year's Eve and happily invite the outsiders to be the part of their Finnish eve. Finnish New Year's private parties often offer buffet-style meals with locally favourite drinks and sparkling wine.  
Shop at Christmas Market 
If you are in this Finnish city over the festive period, then you must visit the famous Christmas market of the town. Located in Senate Square, this amazing market offers a usual range of festive food, drinks and entertainment for everyone. The best place to hang out while you're in Helsinki.  
Visit the Winter Circus   
The Winter Circus one of the best events in Helsinki, which starts from November 9 and ends around January 14 in Pannuhalli. In this circus, you will get to see great performances including dazzling dance shows by a group of talented international artists.