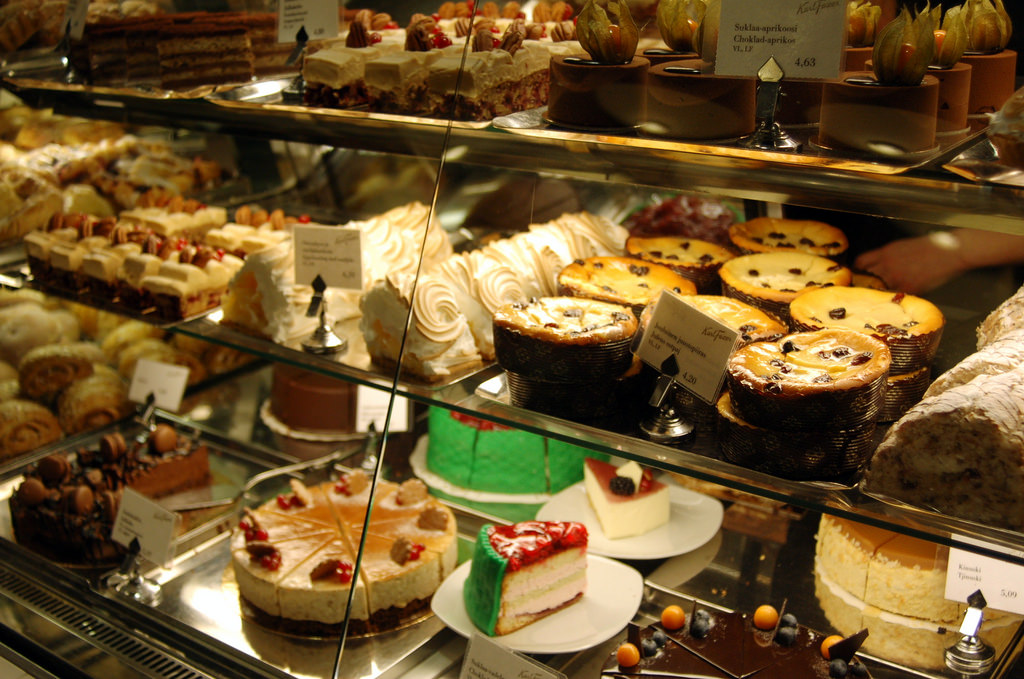 Credit: Flickr / jit bag / CC BY 2.0
The stunning city of Helsinki is a wonder to behold, especially during the beautiful winter season. The natural landscape and the coastline is a picturesque sight to see, and while the clear blue skies provide a stark backdrop to the snow-covered historic attractions, it is always better to travel indoors and avoid the cold. Visit Helsinki at any time of the year, but don't forget to grab a bite or two at the best bakeries in the city.
Eromanga
Eromanga is located in the Kasarmitori square in Helsinki and this traditional spot is quite well known for its freshly served oven goodies. The bakery is famous for its meat pies, and authentic recipes used since the beginning!
Gateau
The bakery known as Gateau has several outlets throughout the city and is known for its delicious pastries, coffees and teas. The bread is mainly made from rye sourdough and genuine butter.
Teemu & Markus
Named after the owners of the Michelin starred restaurants, founders Teemu Aura and Markus Hurskainen opened a patisserie in Helsinki called Teemu & Markus which serves incredible cakes, pastries, bread, buns and croissants.
Levain
Opened in the Punavuori district, this wonderful bakery specializes in sourdough bread and has an endless supply of fresh loaf coming out of its own stone oven. Aside from the bread, Levain is also said to serve excellent Portuguese pastel de nata tarts. Enjoy!
Kannisto
Kannisto first opened in South Helsinki in 1914 and since then has been enjoying endless popularity. The store has six bread shops all over Helsinki and is known for its donuts, apple pies, oatmeal cookies and even raspberry pastries, all of which are preservative free.

Are you hungry yet? Wait no longer head to these outlets in Helsinki and make sure to work out all the calories later!