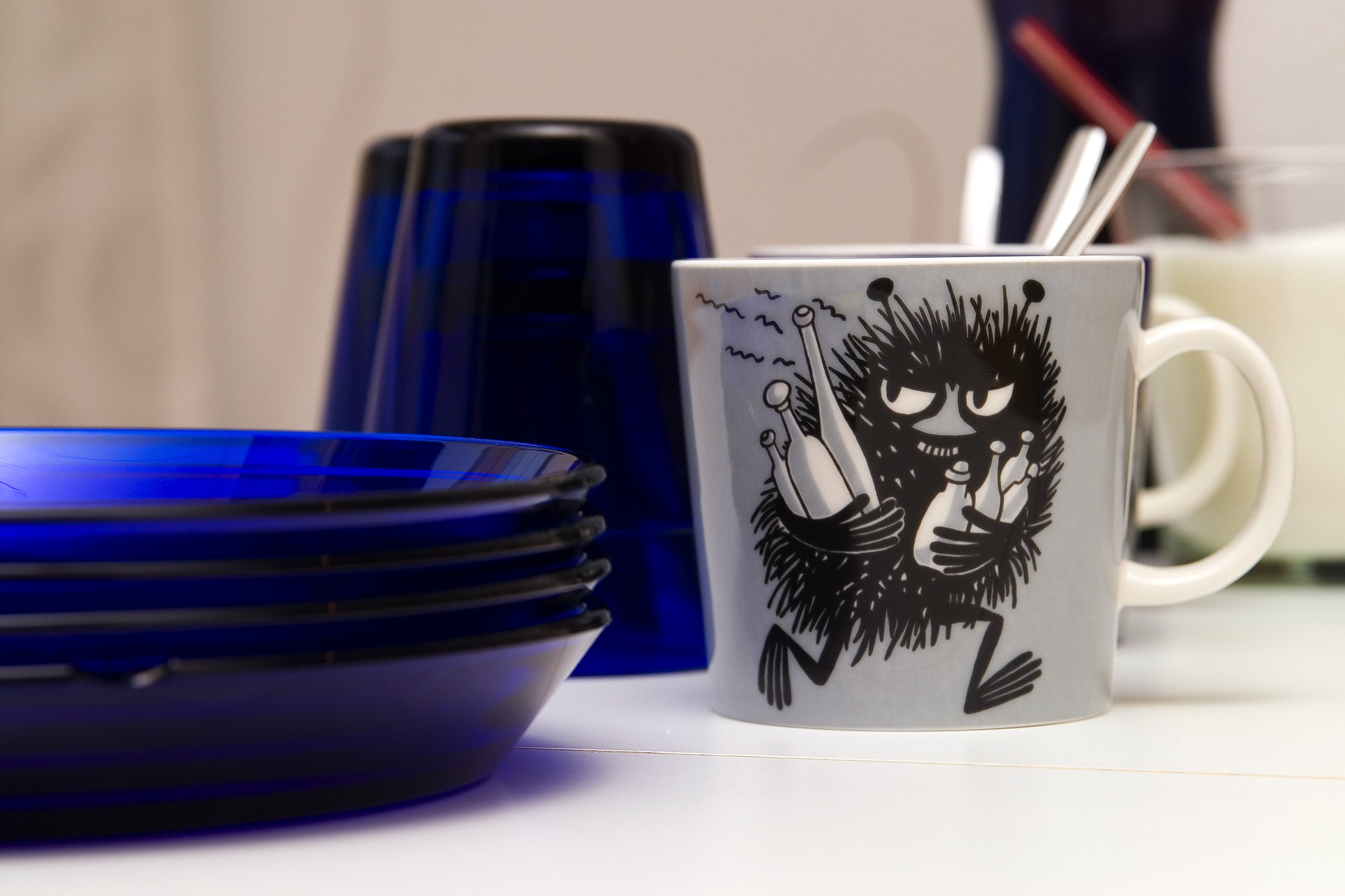 Credit: Flickr / Anssi Koskinen / CC BY 2.0
Helsinki is a major tourist hotspot and a perfect place for your next vacation. The cherry-on-the-top is finding exclusive Finnish products as souvenirs whilst shopping. The shopping centres, boutique shops, department stores in the Finnish capital are also spots for a relaxing stroll. Visitors can browse, enjoy discounts, and shop for some awesome souvenirs for their loved ones.
Iittala Glass, mugs
In Helsinki you cannot miss looking out for Iittala glassware including Moomin mugs, pitchers, bowls, whimsical glass birds, jewellery boxes and more. The glassware is unique and eye-catchy. In case you wish to enjoy discounted merchandise, then head to the design centre for some major purchases.
Authentic Wall Hangings (Takana and Marimekko)
How about some vibrant colourful inventive patterns and exclusive designs in the form of Marimekko fabrics? You won't be disappointed, as it would make a wonderful gift. A Takana is a double-weave and extends as a reversible wall hanging. How cool is that? The wall hangings make an impressive room décor and a definite buy.
Kalevala Jewelry
Impress your loved ones with some bold and distinctive looking jewellery. Look out for Kalevala jewellery designs among necklaces, pendants, brooches, bracelets, earrings, charms, and more. The jewellery comes in gold, silver, and bronze and some models are replicas of ancient Iron Age jewellery.
Puukko
Pukko, the Finnish hunting knife makes a wonderful memento. It's utilitarian and also an attractive item. Some of the puukkos are homemade, and visitors can look out for them at all major department stores.
Fazer Candies
Candies, chocolates, toffee, delicious confectionary items are just the ideal takeaways. In Helsinki, you should look for Fazer, a popular brand name in Finland. You'll get a great variety of sweets available at many stores.
Explore the department stores in Helsinki and enjoy shopping to your heart's content for your loved ones. You'll find a treasure chest of authentic Finnish souvenirs, Happy shopping!