Helsinki is a very well-known tourist destination where you'll find a mix of different International cultures. From the food to local supermarkets offering traditional food items, there is a lot to offer in terms of a variety of cuisine. If you're tired of visiting the same restaurants or street shops and want to explore your palette, don't miss visiting Helsinki's Asian restaurants. From the soup to the main dishes, everything is a burst of flavour in your mouth! Happy eating!
HOKU
The moody decor, the delicately created food and the exotic flavours all combine to give HOKU the popularity it deserves. The Asian Hawaiian dishes are tantalising at best! Try ordering their signature teriyaki salmon with some mocktails, or order the tiger shrimp. Enjoy!
Lemon Grass
Small but mighty, the Lemon Grass restaurant is a Thai place in Helsinki that makes some wonderful vegan food and tofu-based dishes. Try their Thai curry and you'll be transported to the exotic land of flavour and harmony. Don't miss this spot!
Farang
Farang is without a doubt one of the best places for you to enjoy South East Asian cuisine! Their speciality is the mouthwatering seafood plates which are a hit among foodies. Plan to head to this restaurant on an empty stomach and enjoy the feast that they serve up. Cheers!
Pho Viet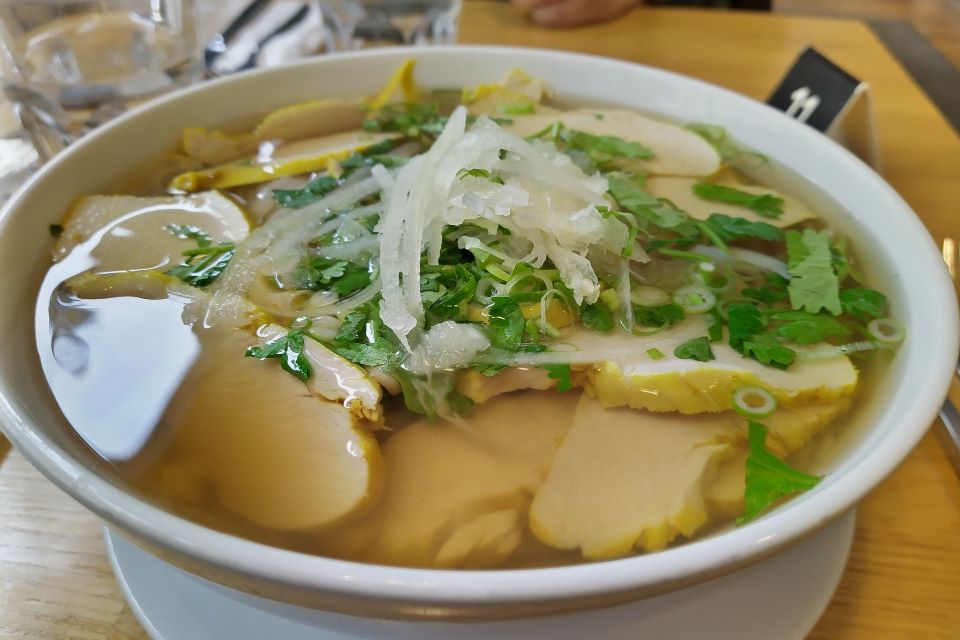 Credit: Flickr/Pete/CC BY 2.0
Cosy up with your partner and serve up some delicious Vietnamese cuisine at this local hotspot in Helsinki. With large windows, an open floor plan and friendly neighbours, they all contribute to making a lasting impression on this Asian restaurant. Devour those spring rolls when you order some pho!
Gaijin
The Gaijin restaurant is a class of its own. This Michelin-star restaurant serves up delicious Japanese cuisine which is no less than art on a plate! The food, the wine and the presentation make up for a wholesome fine-dining experience. You have to book a reservation because this spot is always full!
Hills Dumplings
Whether you're single, a couple or with family, Hills Dumplings in Helsinki are a major hit with the locals & visitors. The friendly staff is exceptional at making you feel at home! Order up the veggie or meat dumplings with some bao buns on the side. It'll fuel you up for the day!
Kabuki
For all sushi lovers, don't miss enjoying the delicious fresh cuisine that Kabuki restaurant has on the menu! It is fairly packed and affordable, so make it a point to visit this spot at least once so you get to experience authentic sushi in Helsinki.