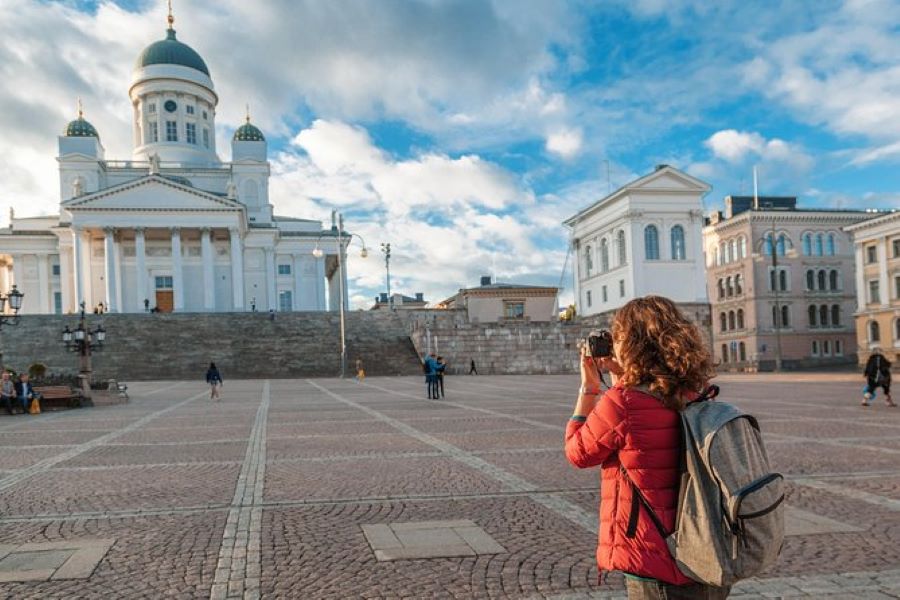 Have you ever been to a new city and just wanted to explore every inch of the place? In Helsinki, the outdoors always seems to be like a catalogue of endless options. Read on more by checking out the top outdoor activities that you can try out during your visit to the Finnish capital.
Private Helsinki Forest Walking Tour
Want to spend your time exploring nature? This half-day forest walking tour will allow you to study the seasonal herbs and you will also get a chance to spend recreational time the way the Finns do it in the woods, with the help of your guide. There is also a small beach and café, where you can relax and soak in the blissful nature around you.
 
Happy Helsinki Walking Tour
Discover Helsinki in this 2.5-hour walking tour. You can explore the city and get to see the best local attractions in town. This walking tour is perfect for first-time visitors to the city, and you can to visit the local stores and shop for souvenirs as your guide takes you on a journey through the Helsinki streets.
 
Half Day Nature Adventure to Nuuksio National Park from Helsinki
Put on your hiking shoes and take a 5-6-hour trip to the Nuuksio National Park. This serene area is just the perfect escape to the wilderness you need from the bustling Helsinki metropolitan life. Joined by a guide, you will get to explore the picturesque hilly landscape and the lakes surrounded by an evergreen forest. A perfect way to spend the day we say!
 
So, what are you waiting for? Grab your tickets today and get a chance to explore the awesome outdoors in Helsinki.